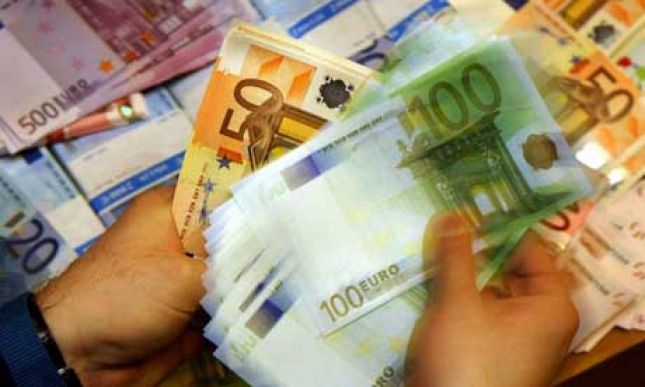 Skopje, March 7, 2014/Independent Balkan News Agency
By Naser Pajaziti
Usury has widely spread recently in the former Yugoslav Republic of Macedonia. By making an observation on the field, IBNA has identified the fact that a large number of people have turned into loan sharks offering loans at high interests and the rest have turned into victims of this phenomenon, facing acute social problems that are caused by lending and the inability to pay back.
Interest rates on loans taken from non banking sources or financial institutions are very high, as a result of the fact that these funds are issued by individuals who do not need many bureaucratic procedures or application forms. Meanwhile, banks offer loans in exchange of the debtor's property as a guarantee on the loan.
Social drama
Hundreds of Euros borrowed at the beginning amount to thousands as a result of the high interest rates.
People killed, families which have remained without the head of the family and confiscated properties are the result of this business which for some people is lucrative.
There are groups of people, but also individuals who are ready at any time to offer thousands of Euros at a high interest by blocking property titles, car titles or other valuable belongings as a guarantee for the payment of the loan.
Loan shark stories
Selim D, a 45 year old man says that it's been several years that he works in such business, but he's planning to quit, because there are problems with debtors who are not paying the loan interests due to poverty.
"I have lent a lot of money, because I was not using them for investments. Interest rates amounted to 10 to 30% a month, but I want to quit, because I'm encountering problems in recovering my money. Now I have a case where a client has disappeared and he owes me 200 thousand Euros. I'm looking for him, but I cannot find him. I cannot report him to the police because this is an unlawful activity", says Selim from Skopje for IBNA.
According to him, several organized groups apply different scenarios by manipulating their clients and by increasing interest rates in different circumstances. Those who borrow money say that they are forced to do this in order to use it for an urgent affair or for a lucrative business. "I was obliged to address to loan sharks because I've had a business project which would result successful. I would go to the bank, but they have many criteria to meet", says Igor A, a Macedonian businessman from Skopje.
He claims that thanks to funds borrowed through loan sharking, he has managed to grow his business within a short period of time.
But, according to him, there are also moments of violence coming as a result of this illegal business.
"There are cases when the day comes to pay the interest and the loan sharker disappears. He appears a few days later, but by demanding extra money for exceeding the deadline. These are sad moments, because they're accompanied by intimidation, weapons and violence", explains Igor.
Police takes extra measures against this activity
Ministry of Interior says that it has been informed about many cases of this nature, which end up with victims. Speaking for IBNA, Ivo Kotevski, a representative of this ministry says that this institution has units specialized on this and inspectors operate where there are suspicions and they are ready to assist people.
"We're sorry about such cases, but citizens must not borrow money this way. We call on them not to borrow money at a high interest rate from individuals, because they become part of a circle from which it's very difficult to leave", says Kotevski.
Religion forbids usury too
Islamic Community also appeals for citizens to give up on this practice, because they are prohibited by Islam.
General secretary of the Islamic Community, Afrim Tahiri says for IBNA that usury is strictly forbidden. "We appeal for citizens to abandon this practice, because it's forbidden by Islam. This practice is causing many damages to society", says Tahiri.
Experts on economic issues say that interest rates have caused economic turmoil in different societies. In neighboring Albania, ponzi schemes that spread in 1996 and 1997 degenerated into a revolt because tens of thousands of Albanians lost their savings, amounting to hundreds of millions of USD. The revolt escalated into a wave of violence and serious crimes throughout the country. Following the overthrow of the government, an interim coalition government was formed, demanding international military intervention to restore order in the country. Thousands of military forces swarmed Albania by supporting Albanian security forces for several months. The wave of violence at that time was accompanied by the opening of army depots, leading to many people to be equipped with fire arms. Some of these fire arms are in circulation even today and authorities are proving that crimes are being committed with these weapons. /ibna/