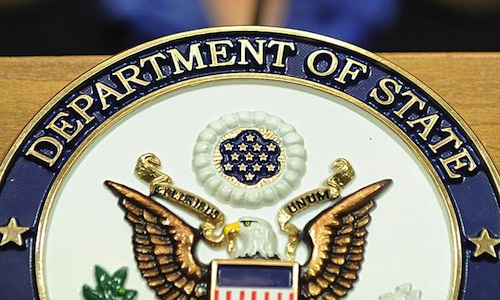 Pristina, February 28, 2014/Independent Balkan News Agency
By Elton Tota
In its report on human rights, US Department of State says that in 2013, Kosovo's main problems have consisted on the efforts of radical Serb forces to block the normalization of relations between the two countries, including the placement of checkpoints in the northern part of the country and the restriction of basic human rights such as the freedom of movement for people and goods.
According to this report, situation in the north remains unpredictable and there have been 43 cases of incidents involving explosions, fire exchanges etc.
The report points out that EULEX and KFOR have constantly intervened to prevent unrest in the country.
"Radical and criminal elements used violence and threats against domestic opponents and international security forces, including the killing of an EULEX member in September. Serbs of the north continue to prevent the construction of homes in the area of 'Vitaku Creek'", states the report.
In the part on corruption and lack of transparency in the government, the report states that the government doesn't efficiently apply the law, while officials have been constantly involved in corruptive practices. Weaknesses in the rule of law contribute to this problem", states the report.
The report issued by the US Department of State also states that corruption remains a serious problem within security forces.
In 2013, civil organizations have reported that government institutions have rarely secured official documents which have been requested, while courts have not indicted institutions.
As far as the position of minorities is concerned, the Department of State says that they're facing several types of social and institutional discrimination, such as employment, education, freedom of movement or the right to return to their homes.
In the part about the freedom of media, the Department of State says that although the government generally respects the freedom of speech, there have been cases when officials, politicians or businessmen have attempted to intervene in the affairs of the media.
According to the report, media also faces difficulties to secure information from government and public institutions, in the absence of a government spokesman since 2010.
Another worrying element pointed out by the US Department of State report is the social violence and discrimination against ethnic minorities, disabled people and members of LGBT community.
Violence against women is also seen as another problem in the report of the US Department of State for human rights in Kosovo. /ibna/