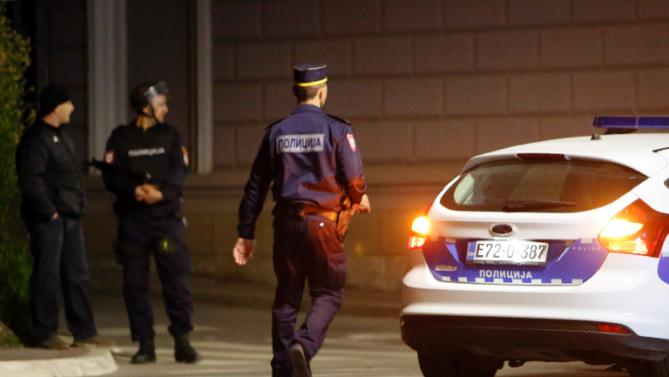 Banja Luka, September 3, 2015/ Independent Balkan News Agency
By Mladen Dragojlovic
Chris Malast is a police officer in Maricopa County in Arizona, USA, but his humanity is bigger than state borders. With his recent gesture, Chris supported his colleagues in BiH city of Zvornik, where, in April, one police officer was killed and two wounded in a terrorist attack.
Chris made a bracelet in memory of police officer Dragan Djuric, who was killed in the terrorist attack on this station on April 27. Together with two medallions for the wounded police officers, Zeljko Gajic and Stevo Milovnanovic, he sent the bracelet on the address of Zvornik Police Station. In the letter, Malast called the police officers in Republic of Srpska and BiH his brothers and sisters and said that everyone's goal, regardless of race, religion or nationality, is to protect the weak and the Justice.
After he heard about the attack on the police station in Zvornik and the murder of officer Djuric, Malast, in accordance with the USA tradition, made a bracelet and engraved "In honor and memory of a police officer Dragan Djuric, the Republika Srpska Ministry of Interior".
Malast explained that he was wearing a bracelet in memory of Dragan from April to June, during training and competition at the World Police and Fire Games in Virginia.
"Now I would like you to deliver the bracelet to the family of the murdered police officer, and the medallions to the wounded policemen. This is a small thing, but I want you to know that you have support from around the world, as law and order keepers", Malast added in the letter.
Chief of the Zvornik Police Station, Stanimir Vidovic, told the media that they were surprised by the letter from the States but at the same time were happy to receive it.
"A colleague from Arizona sent us a letter of support in the fight against terrorism, medallions for colleagues who were injured in the terrorist act, and the bracelet to the family of murdered policeman which he carried in memory of the murder police officer", Vidovic stated.
He added that the support gesture by the American policeman is a proof that the people world-wide condemn this act of terrorism.
"After delivering the bracelet and medallions to the family of murdered policeman Djuric and wounded policemen Gajic and Milovanovic, we will send a letter of thanks to officer Malast for this form of support", Vidovic stressed.
The terrorist attack took place early in the evening when a young man, Nerdin Ibric, parked his car near Police Station and opened fire at the police officer on the door. Then he came in the station and wounded two other officers. The other police officers responded by opening fire against him, killing him on the spot.