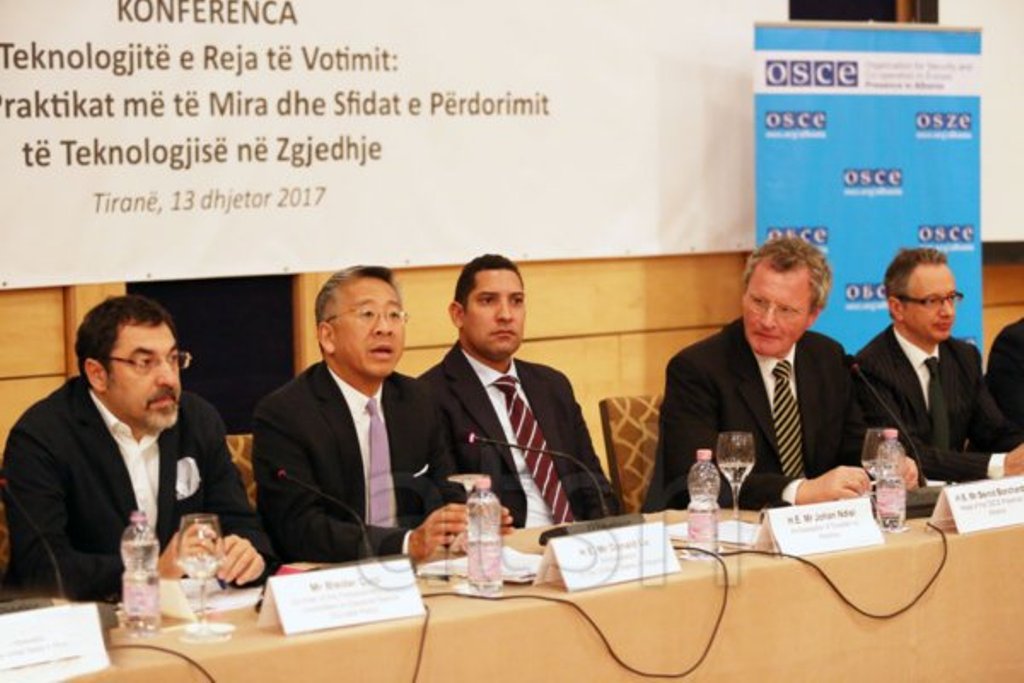 New voting technologies must be at the focus of Albanian politics, in order for them to be applied during the next elections in the country.
Such appeal was launched today by the US ambassador to Tirana, Donald Lu and the OSCE ambassador, Bernd Borchardt.
On his part, ambassador Lu has demanded that this issue should be handled seriously by both the majority and the Albanian opposition.
Lu also mentioned the 2013 pilot project for the identification of votes, which failed, as it had problems with the data of the identity cards and saw delays in its application.
"There are problems with elections in Albania, which ODIHR has identified in its reports, such as vote buying, intimidation of voters, inappropriate environment and the electronic process doesn't address all these issues", he added.
Meanwhile, the head of the OSCE Presence said that while the latest report for the June elections stressed the need for action on the issue of vote buying and abuse with state assets, in this aspect, new technologies of voting could help a lot.
According to him, "there are risks in the use of new technologies of voting and everything should be taken into account".
"I believe that the right time has come to discuss the potential application of new technologies in the elections, because there's still a lot of time remaining until the next elections. But, there should be swift decisions", he appealed. /balkaneu.com/