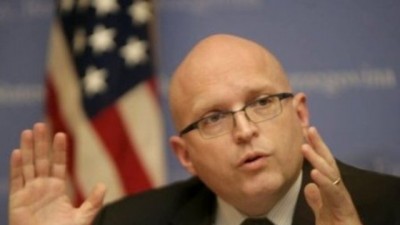 Members of the US congress, Department of State officials and analysts have considered the June 23 elections as very important for the future of Albania. The American Committee of Helsinki held a meeting on Albania on Monday and one of the most debated topics was that of the Central Election Commission.
The US Department of State senior official, Philip Reeker praised the progress that the country has made so far and expressed his support for the European integration, but added that the USA shares the opinion of the European Commission, according to which the June 23 elections will be a critical proof as to whether Albania is ready for the EU candidate status or not.
"These elections will be an important indicator of the democratic maturity of Albania and will send a clear message as to whether Albania is ready for the EU candidate status or not. The elections will also have an impact on our bilateral relations with Albania", said Reeker.
"The USA and our European partners have stressed that democracy is not about the winner and the loser of the elections, but about the democratic process".
The head of the Helsinki Committee, Senator Benjamin Cardin praised the rapid progress of Albania after the fall of communism, but added that in the past few years, this pace has slowed down and in several cases, chances for progress have been wasted.
"The Albanian people deserve free and honest elections and it deserves true democracy", said he.
Congressman Eliot Engel agreed with Mr. Reeker that the way that elections are held is important. "I encourage all political parties to keep the promises made to the OSCE for the holding of the elections and the electoral campaign. The elections must be considered as free and honest by the OSCE. Such thing would not only legitimize the results for the Albanian electorate and the international community, but it would also make political partie accept the final result and take their seats in parliament".
The US senior official Philip Reeker said that CEC must not be intruded by any individuals, political parties, or institutions, including parliament.
"CEC members who have been elected and appointed based on a political consensus and in conformity with the Electoral Code, must be apolitical. As soon as they start their term in office, the members of the CEC are obliged to meet their responsibilities in an unbiased way to hold free, honest and democratic elections in Albania", said Reeker.
Reeker also encouraged political leaders to reach compromise and said that he had faith that such thing was possible. /ibna/