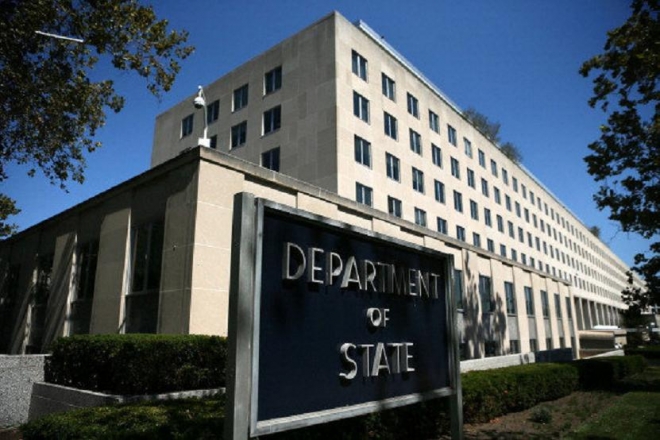 Tirana, 26 June 2015/Independent Balkan News Agency
The US State Department says that in Albania, the biggest problems relating to human rights are corruption which is spread in all government branches, especially in the court system and health service, domestic violence and discrimination against women.
Stopping on corruption,  in the 2014 report on human rights in the world, the State Department says that based on the law, corrupt officials are supposed to be prosecuted. The State Department also notes that Parliament adopted tougher punishment measures as part of the government's efforts against corruption.
Comparing the legal incentives with the reality, the report says that: "The government has not applied law in an effective way and officials who have been engaged in corruptive practices, have often evaded punishment. Corruption is spread in all government branches".
The report also said that from January to June 2014, joint investigative units launched 762 new investigations and sent 131 cases to the court. The court  sentenced 183 defendants  and fired from work 26 others.
The State Department says that the court system in Albania is not effective and that it's subject to pressure and corruption.
The report also points out other elements. The State Department says that the government has done very little progress in terms of the demands for the return or compensation of properties nationalized during the communist regime. Meanwhile, the report notes that many of the claims for properties still remain unsolved.
Other problems of human rights also relate to police behavior. The State Department says that a number of cases have been identified where police have beaten and maltreated suspects during their arrest or interrogation, sometimes to obtain confessions.
According to the report, impunity remains a problem. "Prosecution and indictment of officials who have abused, remain sporadic, although the government has endeavored to investigate officials who are suspected of such acts. Government officials, politicians, judges and those who have strong business interests, are often able to evade criminal prosecution. Some low ranking officials have been punished for abuses. The government started to investigate senior officials but the prosecution suspended the cases", State Department notes. /ibna/