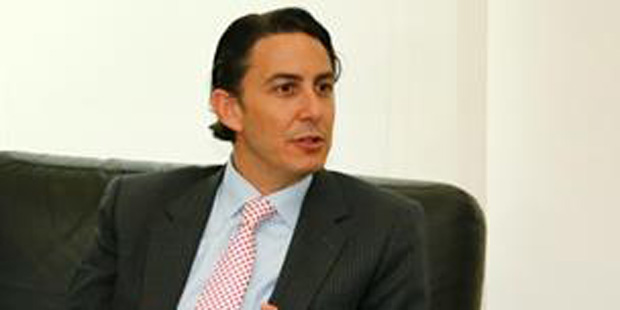 Review Hari Stefanatos
There must be determined a way to use the existing infrastructure for the supply of the gas that exists in Eastern Mediterranean to Europe, said US Undersecretary of State with responsibility for Energy Diplomacy, Amos Hochstein, saying that Cyprus' natural gas should be seen in the light of the cooperation of the countries in the region.
"The key" he said, for the commercialization of "major new discoveries (natural gas)" in the Eastern Mediterranean, "is cooperation".
Hochstein, who was responding to questions from journalists from around the world via teleconference, said that individual countries in Eastern Mediterranean should not proceed to making their own very expensive infrastructure by copying one another.
Asked about the Cypriot gas reserves, Chochstain said he does not believe that deposits in Cyprus are few, but said that we are still at the beginning of the process and must await the results of drilling carried out by the ENI/KOGAS.
In regard to the better in his opinion transport pathway of Cypriot gas to Europe, the US official said that the best way to address the issue is in the broadest sense, that is "looking at the Eastern Mediterranean in its whole, from Israel to Cyprus, Egypt, Turkey, Greece and possibly in the future perhaps Lebanon".
Noting that obviously steps must be taken to respect the political aspect, he said that we need to identify a way to use the existing infrastructure and not a reproduction of costly projects from each country.
"The more we cooperate it contributes to better results for the stability, security and prosperity in the region", he said, adding that the abovementioned countries have the same interests.
The Eastern Mediterranean, said in answer to another question, "is a very good example that if our policies are correct, the benefits of natural gas will be very important and impressive".
He concluded that the Eastern Mediterranean can be a source of supply for global markets but mainly for Europe.