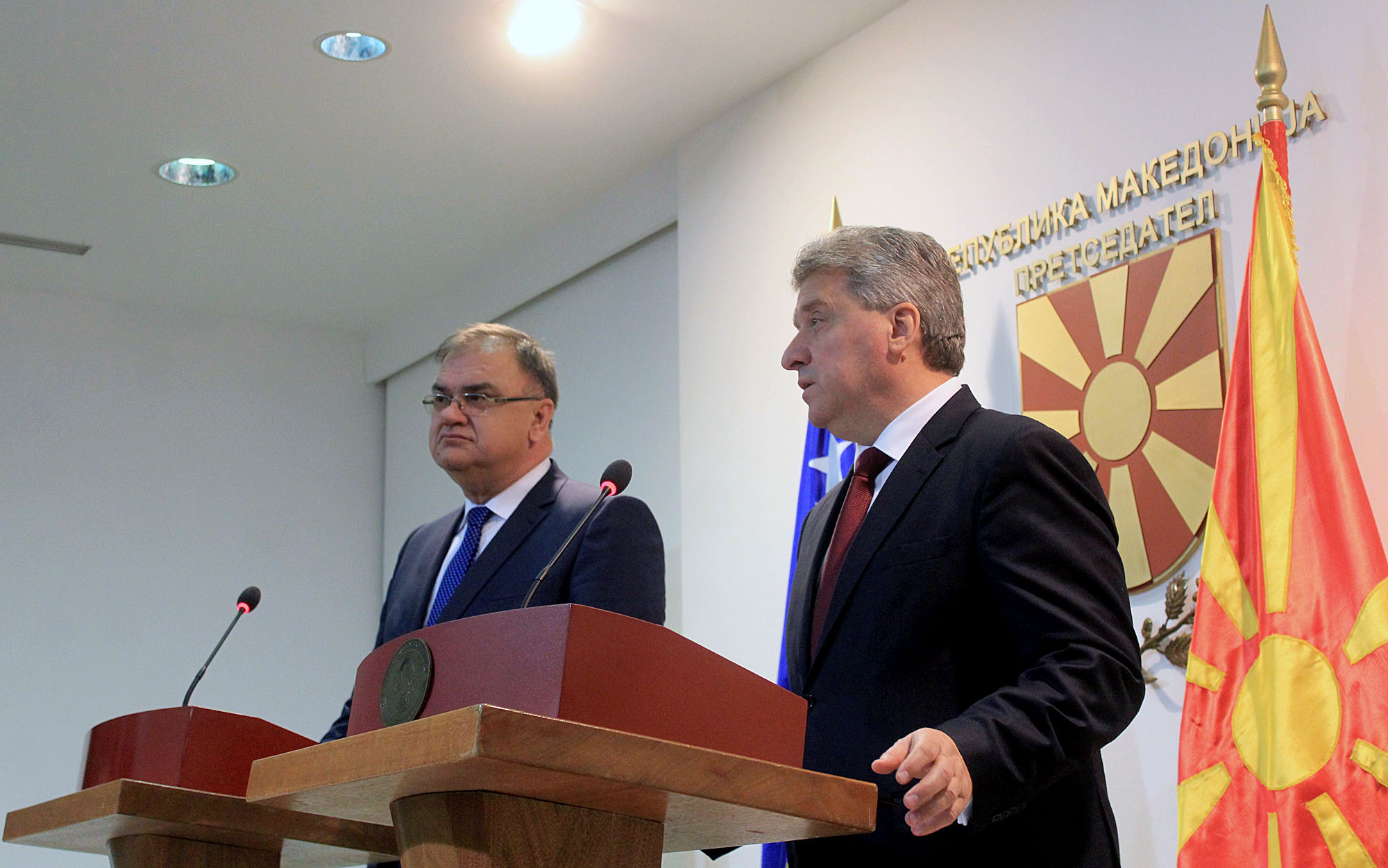 President of FYROM, George Ivanov is determined not to offer to the social democrat leader, Zoran Zaev, the mandate to form a government along with Albanian parties. Ivanov says that the reason for this relates to the so called Tirana Platform, which, according to him, is incorporated in the government program of the leader of SDSM, Zoran Zaev.
"This post electoral platform submits Macedonia to another state and this threatens the sovereignty, independence and unity of the state", Ivanov said.
Ivanov also said that he doesn't feel responsible for the consequences of the crisis and the situation that the country is in.
"The platform caused the institutional crisis. I don't feel and responsibility, because I respect the Constitution and what is required of me. I have respected the decisions of the Constitutional Court and for this reason, I cannot take a decision which would be contested by everyone", Ivanov said.
But, the European Union continues to send the same messages for the formation of the government. EU ambassador, Samuel Zbogar called on the government to be formed as soon as possible and for political parties to overcome any disagreements that they have.
"Your country should move forward, institutions should be formed, the new speaker of Parliament should be elected and the government should be formed. I believe that Parliament, the government and all the people in this country must listen to each other and unite. This is very important for the future of the country, for the future of the EU process, because we all want for this process to move forward", EU ambassador Zbogar said.
Meanwhile, the US State Department issued a strong reaction, calling on politicians in FYROM to end obstructions, otherwise they will have to answer for their actions.
"USA encourages leaders in Macedonia to do everything to form the government without further delays in order for the country to continue the necessary reforms for full accession in the Euro-Atlantic family", the State Department says.
Similar messages were also sent by the ambassadors of Germany, Britain, Sweden and Holland, who have launched separate meetings in the recent days with the main political parties in order to solve the crisis that the country is going through. /balkaneu.com/