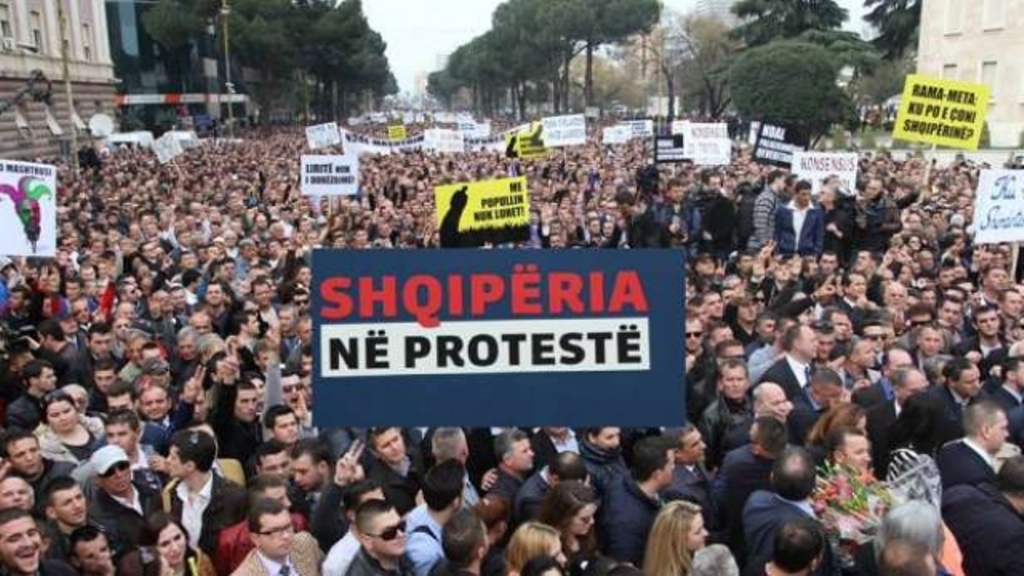 Yesterday, foreign diplomacy intensified its calls for Saturday's protest not to turn into a violent one. The reason for these concerns relates to previous violent protests taken place in Albania, namely, in 1998 when the protest was organized by the right wing and on 21 January 2011, when the protest was organized by the left wing and when four unarmed protesters were killed in it. The 16 February protest is now seen as a test for Albania's aspirations to open EU accession talks in June.
The EU ambassador to Tirana appealed for a peaceful demonstration on February 16. "Think of the future", he said. Nevertheless, Soreca said that this is an important moment for Albania, because the right of protest and the freedom of speech are a fundamental right for every democratic society. "But these rights must be exerted in a peaceful way", Soreca said. Expecting this demonstration not to turn violent, Soreca added that "this is a call for all parties involved", while appealing that "violence will not allow those who want to speak to have their voice heard. Violence does not allow messages to be conveyed. My advice to them is this: Speak without violence and your message will be heard".
UK: The demonstration must be peaceful
UK's ambassador to Tirana, Duncan Norman also called for this protest to be peaceful.
"The UK regards the right to protest as a fundamental democratic right. However, demonstrations must be peaceful, if they are to support democracy. We call on those involved in Saturday's process to respect this principle", the British ambassador said.
USA: Government and opposition should reject violence
The US embassy to Tirana also issued a similar appeal: "The right to peacefully assemble, petition the government, and protest for positive change are hallmarks of a free and healthy democratic society. It is a right exercised often in the United States. However, this right must be exercised peacefully. Violence against people or property is unacceptable. We call upon all involved in Saturday's protest, and all of Albania's political leaders, to reject violence and ensure the demonstrations are conducted peacefully and constructively."
OSCE: Do not attempt a coup d'etat
Calling for this protest not to turn into a violent one, OSCE presence in Albania said that no coup d'etat should be attempted. "Aspirations of all Albanian citizens require a mature and constructive political discourse; riots are not a short way to come to power.
Albania has seen a lot of political violence in the past. Any return at that time would only damage the country, especially now that Albania enters a decisive four-month period when all efforts and energies have to be devoted to the organization of local elections, which are a real proof of democracy", declared OSCE, whose presidency will soon be taken over by Albania. /ibna/