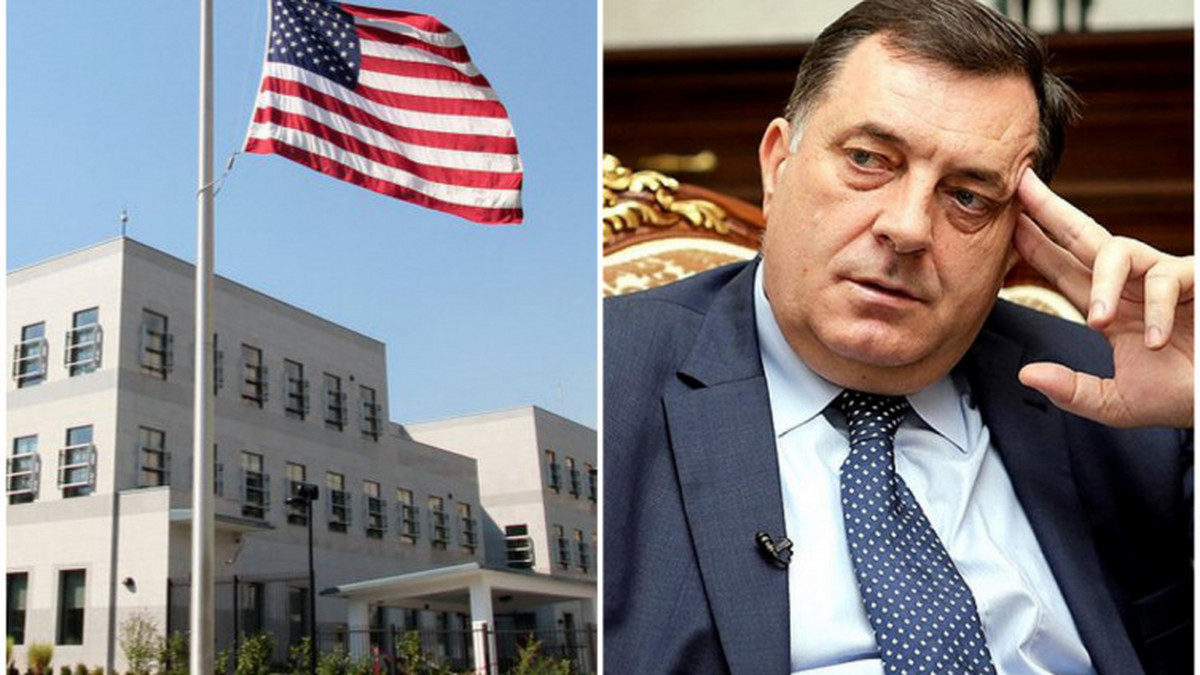 US ambassador to Bosnia and Herzegovina Eric Nelson said on Tuesday that US supports for the appointment and the vital role that the Office of the High Representative has in "facilitating the implementation of the Dayton Peace Agreement" – the deal that ended the 1992-95 war.
Nelson discussed the appointment of German envoy Christian Schmidt as the new High Representative in the country with BiH Presidency Chairman Milorad Dodik. Dodik and other Republika Srpska high officials earlier expressed dissatisfaction with the appointment of German politician Christian Schmidt to the post of the new international community High Representative.
"We urge political leaders to focus on the reforms needed to further BiH's European path, improve the economy, and lead to BiH's graduation from international supervision. Divisive rhetoric only serves to slow down progress that will benefit all BiH citizens," the US Embassy said following the meeting.
The Peace Implementation Council formally appointed Christian Schmidt on May 27 and he will assume his duties as the head of the Office of the High Representative (OHR) as of August 1 this year. Schmidt will replace Austrian diplomat Valentin Inzko, who was on that position for last 12 years.
Dodik said that the PIC did not have the power to appoint the official and that it was done in a "suspicious" way. He also advocates the closure of the Office of the High Representative to BiH.
"The person they supposedly appointed as their High Representative will not be acceptable and Republika Srpska will not accept him or any of his competencies," Dodik said, urging the public to reject Schmidt's appointment as well.
Dodik and other Republika Srpska political leaders will tomorrow in Belgrade meet Serbian President Aleksandar Vučić to discuss the Schmidt appointment. Dodik claims that PIC Steering Board has no right to appoint anybody to the post because, according to Dayton Peace Agreement, that is exclusive right of the UN Security Council.
The leaders of the opposition PDP and SDS parties Branislav Borenović and Mirko Šarović confirmed they would attend the meeting.