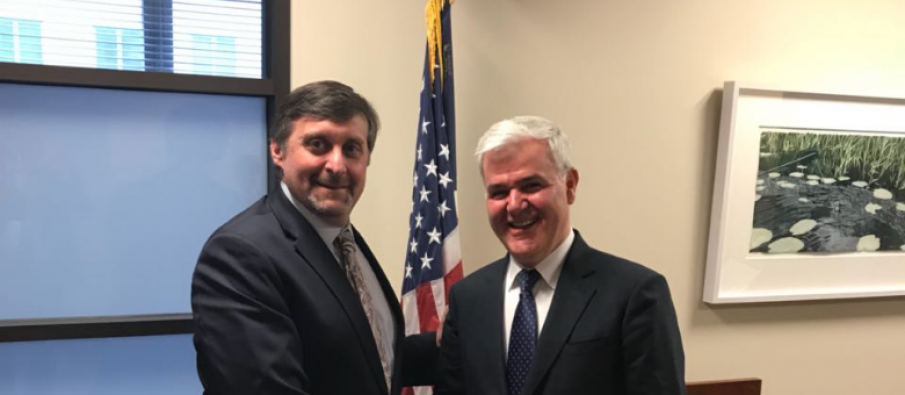 The courageous reforms conducted in the domain of justice and security and the concrete progress made in their implementation, are among the key factors which will act as guarantee for the European Commission when it takes a decision on the launch of Albania's accession talks in the months to come.
This was announced to the Albanian Interior minister, Fatmir Xhafaj in the US State Department in a meeting held with Matthew Palmer, the vice assistant US Secretary of State for Europe and Eurasia.
Palmer praised the progress that has been made in the justice reform, adding that "the concrete results in bringing before justice people who are suspected of corruption, organized crime and illicit traffics are the best way to advance in the implementation of this reform". According to him, this is what the US and EU expect.
Meanwhile, minister Xhafaj said that the reform in justice was the most ambitious project undertaken by Albania. He briefed Palmer on the results of this reform and stressed that the reform in justice is closely linked to the reforms undertaken in the domain of security. /balkaneu.com/