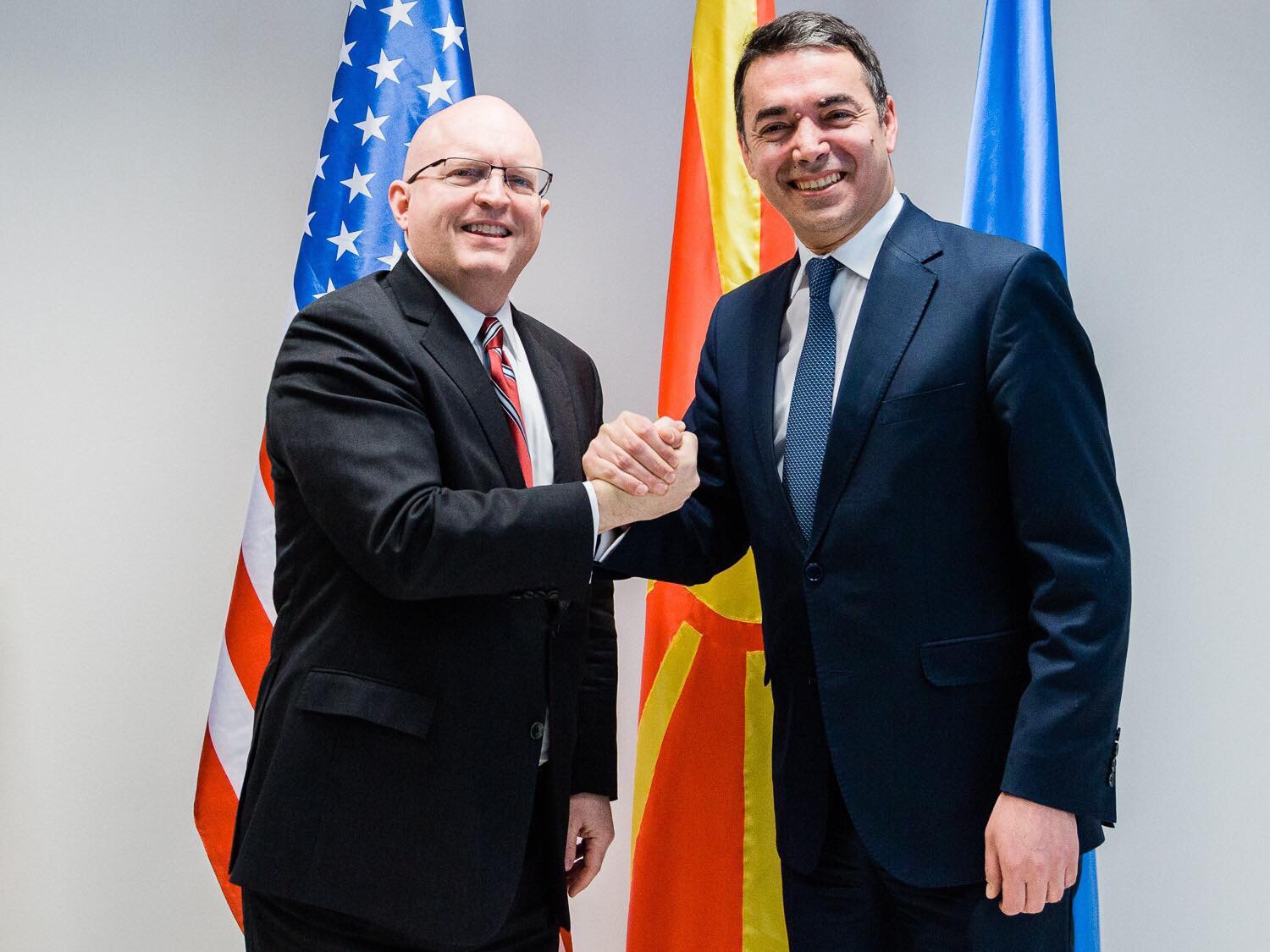 Former US ambassador to North Macedonia and the future US assistant Secretary of State for Europe and Eurasia, Philip Reeker is in Skopje for an official visit. In his meeting with foreign minister, Nikola Dimitrov, Reeker said that the US will continue to play an important role for the integration of Western Balkans in the EU.
"The success of the Prespa agreement is due to the courage and compromise that leaders from both countries managed to  find", Reeker said.
According to him, prime ministers, Zaev and Tsipras along with the respective foreign  ministers must feel proud about this historical agreement.
He also said that other leaders in the Balkans must learn from this experience and that historical conflicts can be overcome.
Reeker underlined that the normalization of relations between Kosovo and Serbia through EU's assistance is a great opportunity to solve a problem which has long plagued the Balkan region. /ibna/