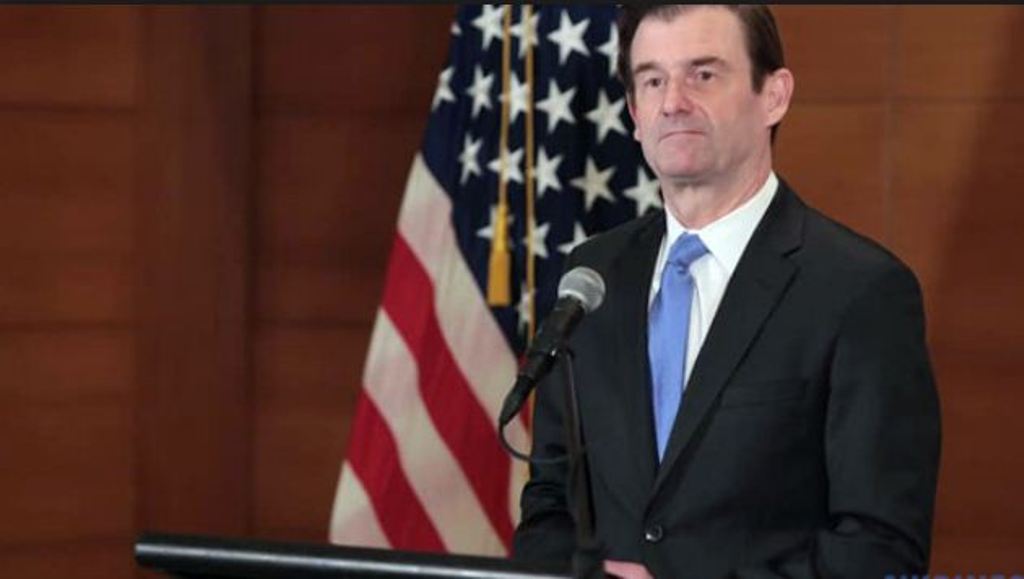 US vice Secretary of State, David Hale was in Pristina on Saturday where he met with political leaders in the country.
Meanwhile, Hale was in Belgrade in Sunday where he called on Kosovo and Serbia to put an end to provocations and resume talks.
During this meeting, the US senior official said that it's not up to the US to dictate the process of talks and that a peaceful and a historic agreement may be reached between the two countries.
The US has stressed in several occasions that mutual recognition between the two countries must be at the very essence of the deal between Kosovo and Serbia.
After a closed-door meeting with Kosovo's president, Hashim Thaci, the US official said that this is the right time to continue dialogue with Serbia in order to reach a final and comprehensive deal which would address all pending issues between the two countries.
Stressing that he does not agree with the conditions imposed by authorities in Belgrade, Thaci said that Kosovo is ready for transparent and comprehensive dialogue.
The Prime Minister of Kosovo, Ramush Haradinaj has also invited Serbia to resume talks.
"In this meeting with the US official, I declared that Kosovo is ready to continue dialogue with Serbia and contribute for good neighbouring relations, peace and stability. This sort of unity is more significant than ever now that we've voted the platform for dialogue and the law for dialogue", Haradinaj said.
On the other hand, Serbia's president, Aleksandar Vucic has declared that dialogue may be in question even if the tax imposed on Serbian imports is lifted.
"They first need to lift the tax and then we'll see whether there'll be dialogue or not. If these are the conditions to resume dialogue, then we'd better not waste time and money to go to Brussels, because the dialogue that Serbia is required to participate where it needs to recognize Kosovo's independence, in which a tribunal will be set up to imprison Serbs, where Kosovo will be given embassies and cultural heritage, is impossible. Are you rational", Vucic addressed to Kosovo people. /ibna/