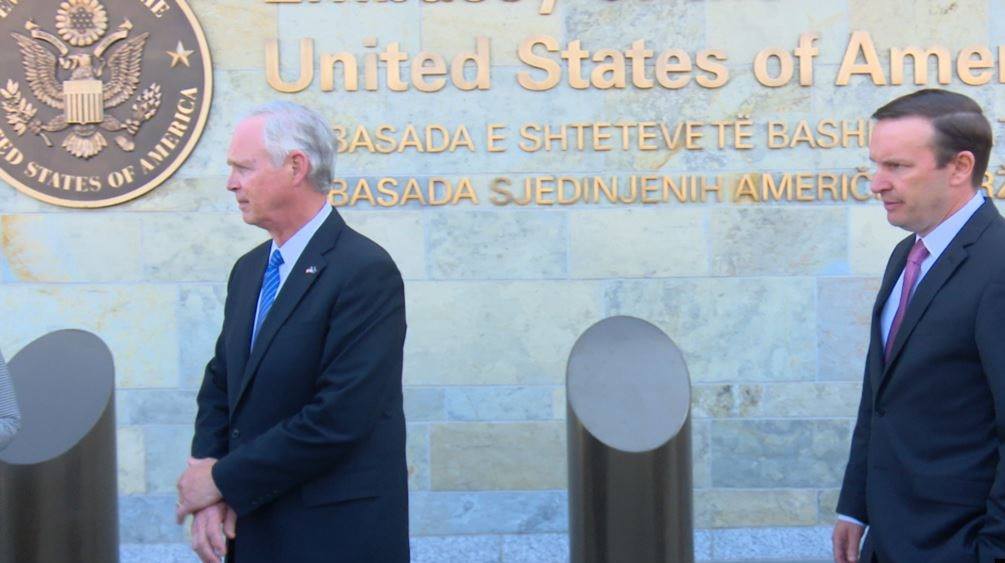 Two US senators, Democrat Chris Murphy and Republican Ron Johnson, said in Pristina on Wednesday that Kosovo and Serbia should be ready for difficult choices in the process of normalizing relations between them.
They made these comments after meeting with political leaders in Kosovo as part of a visit to the region.
Senator Ron Johnson said that the road to peace and security in Kosovo is through a government that respects the rule of law, minority rights and, in particular, securing an agreement with Serbia that is the key that opens opportunities.
"We are here first and foremost to support the citizens of the region, Kosovo and Serbia. We want to see them succeed, "he said
Senator Chris Murphy said there is a special relationship that will continue between the United States and Kosovo.
He said Kosovo has a future with a commitment from the United States and other Western allies that could be partners in its economic success. But, he said, there are two essentials to economic revival.
"First there are the internal reforms, the commitment to the rule of law, the commitment to the reform of the education system. But so is the commitment to talks with Serbia. This will involve difficult elections here and in Belgrade, "said Senator Murphy, noting that they would also broadcast those messages to Belgrade where they would meet with Serbian President Alexander Vucic.
"We expect these talks to be meaningful and fruitful. And hopefully both sides will realize that sacrifices are required to enable normalization of relations between these two countries and for both to be able to develop their economies, "he said.
The two senators' visit to the Balkans comes days after US Secretary of State Mike Pompeo appointed his deputy aide, Matthee Palmer, as Special Representative for the Western Balkans. His appointment is seen as evidence of the United States' greater involvement in the negotiation process between Kosovo and Serbia./ibna