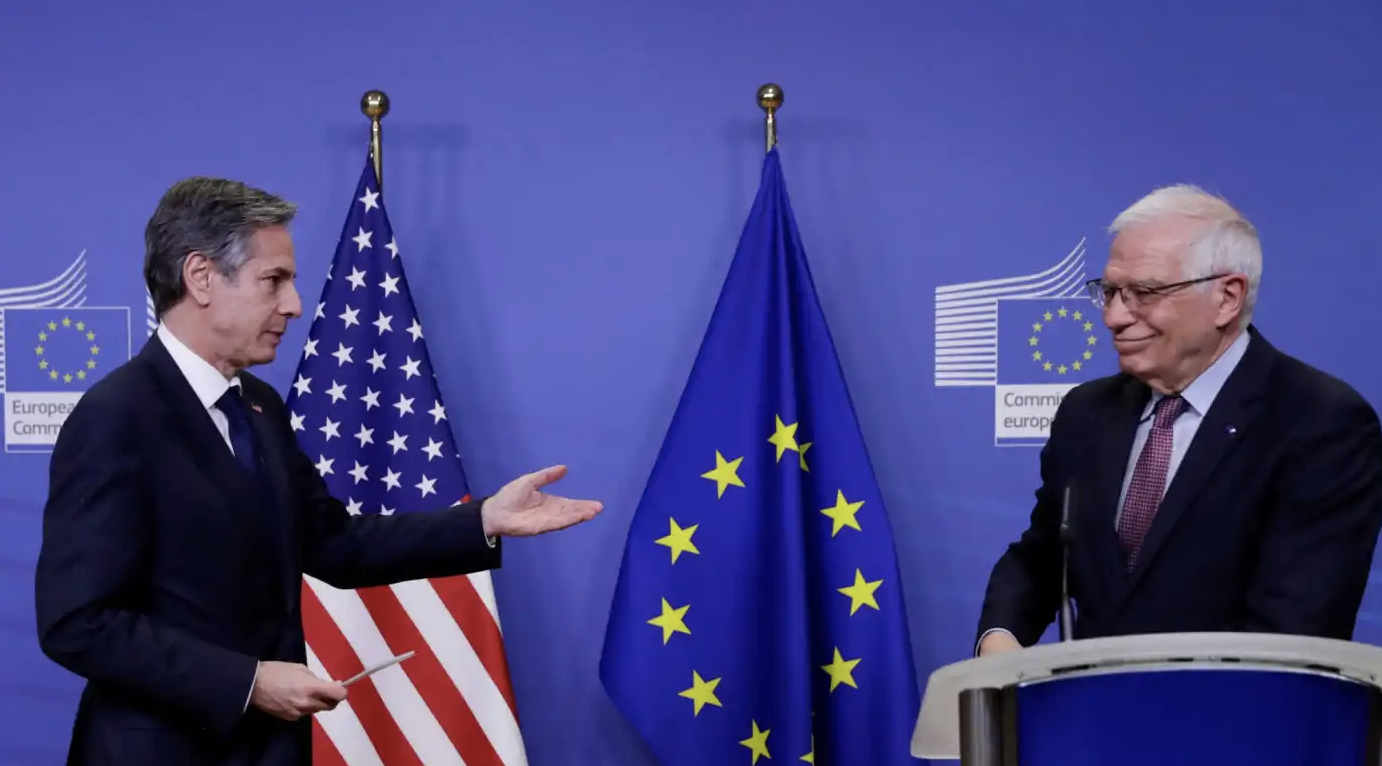 With at least 24 hours left to decide the EU Summit to start accession talks with Albania and North Macedonia, US pressure on EU leaders is mounting.
EU High Representative for Foreign Affairs and Security Policy Josep Borrell confirmed that Foreign Minister Blinken had asked in a conversation with him to take concrete steps to finalize the Belgrade-Pristina agreement within this year.
"I have been in constant communication with my American counterpart, Secretary of State Blinken. I want to confirm that there is already a fruitful cooperation between the US and the EU on the issue of integration and also on a Belgrade-Pristina agreement. There is no competition between us and this will help the success of these processes. I informed the ministers and I hope that there will be developments before the end of the summer season", said the Head of EU diplomacy, Joseph Borrell.
Albania has already met all the conditions, while despite the diplomatic commitment of Brussels and Washington, there are still no signals from Bulgaria that it will lift the veto on Skopje.
Dutch Foreign Minister Sigrid Kaag, when asked by reporters, said that they should expect even unforeseen surprises regarding the decision on Tirana and Skopje. Even the head of the SP Parliamentary Group, Taulant Balla with a post on Facebook has given positive signals for the negotiations./ibna