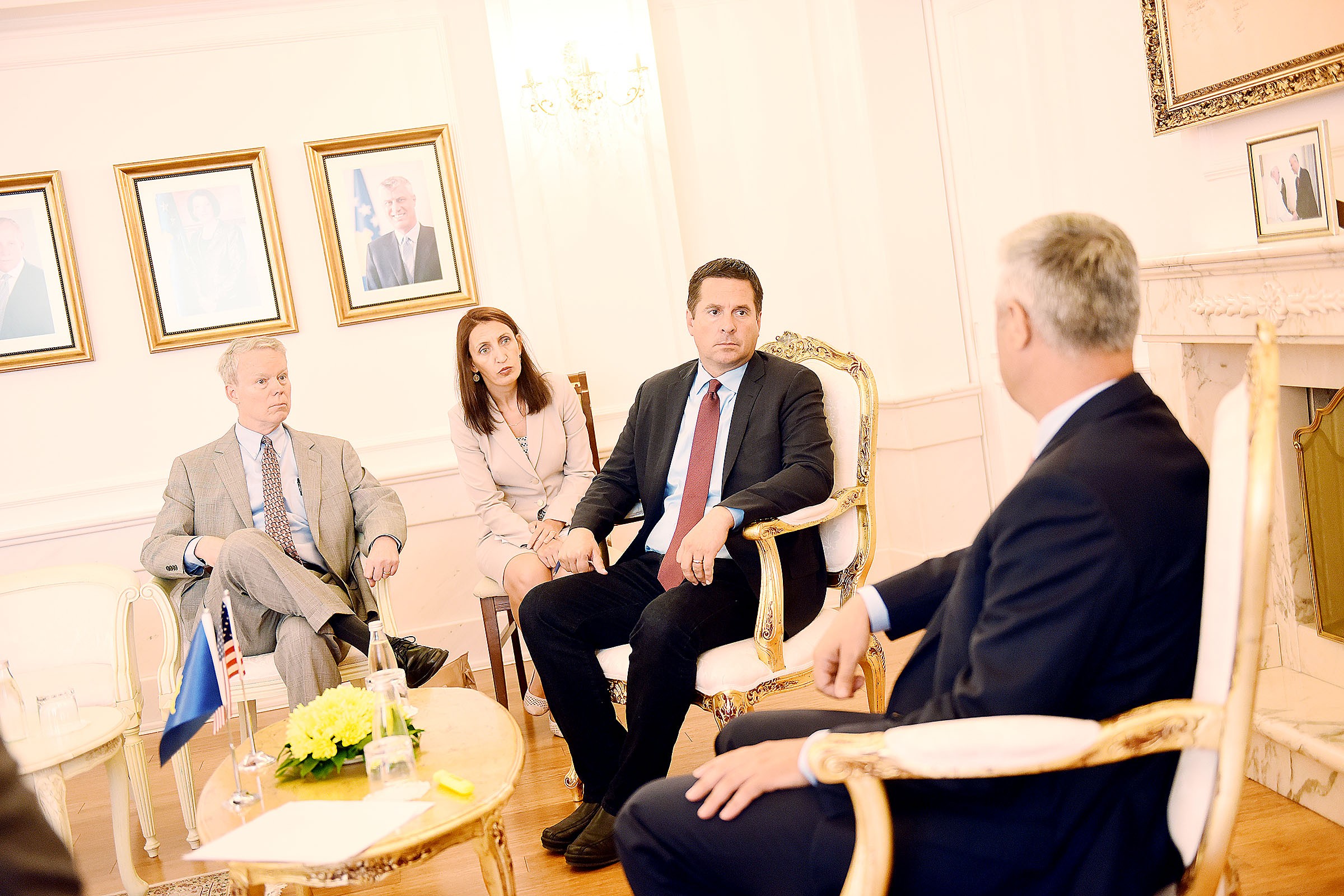 Relations between Kosovo and USA are excellent. We're partners and friends. We have special relations, because we share the same values.
This was declared today by the President of Kosovo, Hashim Thaci in a meeting with congressman Devin Nunes, the head of the Intelligence Committee in the US Congress and George Pappas, senior advisor at the Intelligence Committee, accompanied by US ambassador, Delawie.
The President of Kosovo said that the US presence in the Balkans is vital for peace, development and integration of the region.
He also said that in only a decade as a state, Kosovo has achieved great successes in building democratic institutions, economy and the rule of law.
Thaci also said that Kosovo is a factor of stability in the region and confirmed Kosovo's commitment for peace and stability.
"We're showing zero tolerance in the fight against radicalism and terrorism", Thaci said.
Meanwhile, congressmen Nunes said that the US remains committed for peace and stability in the region of Southeast Europe. /balkaneu.com/