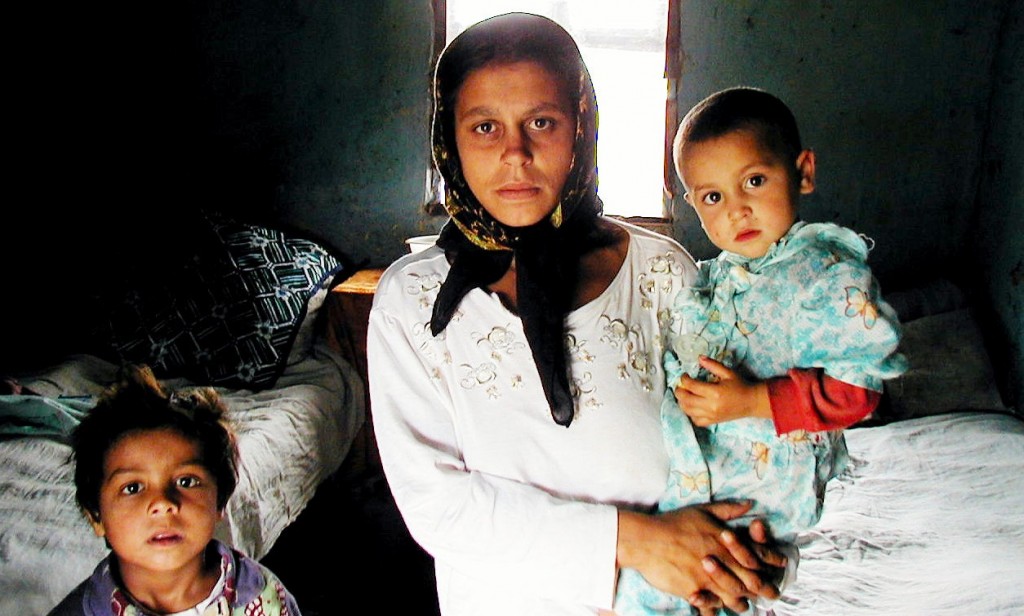 Sofia, April 14, 2016/Independent Balkan News Agency
By Clive Leviev-Sawyer of The Sofia Globe
The marginalisation of and societal intolerance towards the Romani minority remained Bulgaria's most pressing human rights problem, the US State Department said in its human rights report for 2015.
Continued deterioration of Bulgaria's media environment and increase in the Bulgarian media's corporate and political dependence were also problematic, the State Department said.
Corruption continued to be a drag on the government's capabilities and undermined public and business confidence in the judiciary and other government institutions, according to the report.
Other reported human rights problems included an unlawful killing; harsh conditions in prisons and detention facilities; police violence; and long delays in the judicial system.
There were reports of religious discrimination and harassment; anti-Muslim demonstrations; shortcomings in refugee integration processes and policies; election fraud; gender-based violence and discrimination against women; violence against children; increasing online anti-Semitism; trafficking in persons; discrimination against persons with disabilities, ethnic minorities, and lesbian, gay, bisexual, transgender, and intersex (LGBTI) persons; and social stigma against persons with HIV/AIDS, the annual report said.
Child labour and discrimination against members of minorities in employment and occupation were also reported. The government took steps to prosecute and punish officials in the security services and elsewhere who committed abuses, but their actions were insufficient, and impunity was a problem.
Societal discrimination and popular prejudice against Roma and other minority groups remained a problem.
The Bulgarian media described Roma and other minority groups using discriminatory, denigrating, and abusive language. Nationalist parties such as Ataka and the Patriotic Front based their political campaigns on strong anti-Roma, anti-Turkish, and anti-Semitic slogans and rhetoric, the State Department report said.
In December 2014 Patriotic Front coleader Valeri Simeonov made derogatory statements concerning Roma in the National Assembly, calling them "brash, overconfident, and ferocious apes" who "want sickness benefits without being ill, child care for children who wallow with the pigs on the streets, and maternity benefits for women who have the instincts of street bitches."
In a July address before the National Assembly, Krasimir Karakachanov, leader of the Internal Macedonian Revolutionary Organization and coleader of the Patriotic Front, called for measures to reduce birth rates among marginalized communities in the country.
As of October, law enforcement authorities were still collecting information on hate speech complaints against Varna municipal council member Kostadin Kostadinov and Radio Darik Varna journalist Kalin Rumenov, who blamed Romani inhabitants of the Asparuhovo neighborhood for flooding in June 2014.
According to a Gallup International survey conducted in June, pervasive negative attitudes existed towards Roma, especially among those who did not have personal ties with anyone of Romani origin.
The lack of prosecutions of hate crimes remained a problem. In July, five members of the neo-Nazi group Blood and Honour severely beat a 67-year-old man who was walking with his two grandsons in Borissova Gradina, Sofia's largest park.
The man approached the group after they started harassing his 11-year-old grandson, whom they assumed to be a Romani child faking an injury and wearing a false bandage in order to beg. As of October police had accused one suspect of perpetrating the assault and a court approved his detention until authorities completed their investigation. Human rights NGOs criticized authorities for being unwilling to prosecute the assault as a racially motivated attack, which carries a heavier penalty.
Many Roma continued to live in appalling conditions, the State Department report said.
According to a 2013 government-commissioned survey, the average Romani home was only 28 square meters (330 square feet), yet 55 per cent had more than five occupants and only four per cent had legally documented ownership. The survey further found that 28 per cent had no electricity, 34 per cent had no water supply, and 62 per cent had no sewer connection.
Several municipalities, including Varna, continued to initiate proceedings to demolish illegally built houses, most occupied by Roma, but in many cases authorities did not provide adequate alternative shelter, the report said.
For example, following a violent squabble between ethnic Bulgarians and Roma in May in Garmen, ethnic Bulgarian residents held daily protests accusing the Romani residents of pillaging crops and burglarizing homes and demanding the municipality demolish all illegal houses in the marginalized community of Kremikovtsi and expel the residents.
As of October, local authorities demolished 22 houses and threatened to raze all 124 dwellings there. Many families affected by the demolitions remained without adequate shelter, and Romani leaders alleged the municipality had pressured them to sign documents in which they effectively refused offers of alternative housing.
Most of them claimed their families had lived in the neighborhood for generations and possessed official permits issued by the municipality that allowed them to live in their homes and pay property taxes even though they did not conform to municipal building codes. Many human rights organizations condemned the demolitions, accusing authorities of only focusing on Romani dwellings despite the great number of other illegal buildings throughout the country.
Romani children often attended de facto segregated schools where they received inferior education. There were cases of ethnic Bulgarian students departing desegregated schools, thereby resegregating them.
In September the National Assembly passed the Preschool and School Education Act, which allows segregated schools, but prohibits segregated classes in multiethnic schools. The act requires that schools develop integration programs targeting students from vulnerable groups to prevent early dropouts and introduces standards for intercultural education.
NGO projects aimed at lowering the dropout rate among Romani students resulted in rates that in most places were less than 1 percent for elementary school students (first to fourth grade). Retaining Romani students beyond the age of 12 remained a challenge for the government, which also lacked effective programs for reintegrating students who had dropped out. According to the Union of Bulgarian Teachers, 49.5 percent of Romani children did not go to school, a figure that includes 28 percent who had never attended school as well as others who had dropped out.
Roma were subject to discrimination in employment and occupation, the State Department report said.
Access to health services continued to be a problem for Roma. A 2013 government survey estimated 30 per cent of Roma had not signed up with a general practitioner (i.e., lacked health insurance), and 79 per cent had no access to a dentist. In addition, the quality of medical care given to Roma was very low.
The survey further found that two-thirds of Roma did not qualify for social security, which would affect their future retirement and access to health and social services. The National Network of Health Mediators continued to operate as a successful model of partnership with the national and local governments for addressing lack of Romani access to health services.
As of October local authorities employed more than 130 health mediators appointed to full-time positions in 72 municipalities to work with high-risk and vulnerable groups.
In its section on the freedom of the press, the US State Department report noted that Bulgarian law provides for freedom of speech and press, and "the government generally respected these rights".
Concerns persisted, however, that corporate and political pressure combined with the growing and nontransparent concentration of media ownership and distribution networks gravely damaged media pluralism.
In October, a report on freedom of speech by the Association of European Journalists Bulgaria concluded that a "culture of pressure" was steadily restricting media pluralism.
A poll of 143 journalists found that 72 per cent witnessed their colleagues being subjected to pressure, 54 per cent were personally prevented from freely exercising their profession, and 41 per cent were the targets of rumor spreading and slander.
The International Research and Exchanges Board's (IREX) 2014 media sustainability index indicated there had been rapid growth of social and other forms of new media, accompanied by enhanced civic activism and professional sustainability of the mainstream broadcast media.
IREX noted, however, the stagnation of the nontransparent advertising market meant that corporate and government funding was the major source of revenue for media, thus eroding their financial independence.
IREX highlighted the financing of various media outlets by the Corporate Commercial Bank, the collapse of which resulted in "significant shifts in the media landscape" and brought "the majority of media outlets to the brink of financial collapse."
During the year the media market experienced further concentration of ownership. Reports of intimidation and violence against journalists continued, the State Department report said.
On anti-Semitism, the report noted that the 2011 census indicated there were 1130 Jews living in the country. Local Jewish organizations estimated the actual number at 5000.
Anti-Semitic rhetoric continued to appear regularly on social networking sites and as comments under online media articles. Jewish organizations remained concerned over government inaction and political leaders' passivity in addressing hate crimes, particularly hate speech. They complained that website administrators no longer deleted anti-Semitic comments.
In February the mayor of Sofia declined to approve a rally in honor of a World War 2 general, Hristo Lukov, known for his anti-Semitic views and pro-Nazi activities. Despite the decision, the Interior Ministry did not prohibit the rally and more than 500 persons gathered and marched briefly in downtown Sofia under tight security provided by police.
In February, Dyanko Markov filed a defamation suit against the editorial staff and oversight council members of the online human rights platform Marginalia, which criticized a Bulgarian member of the European Parliament for inviting Markov to a conference and showcasing him as "an unbreakable spirit" that opposed communism.
According to the journalists, Markov was a member of the anti-Semitic organization Union of Bulgarian National Legions that supported the deportation of Jews during World War 2. The Sofia Regional Court dismissed the lawsuit; as of November Markov was appealing the dismissal in the Sofia City Court.
A Sofia City prosecutor refused to prosecute a case from June 2014, when anti-Semitic graffiti appeared on the information plaque posted on the fence around the Central Synagogue in Sofia. The prosecutor asserted that the perpetrators had exercised their right of opinion with artistic means.
In August, football fans attacked Israeli players and coaches, injuring some of them, during an exhibition match in Sofia. Some Bulgarian fans reportedly shouted anti-Semitic slogans at Israeli players during the game. Sofia police reportedly believed that the attacks were premeditated, the State Department report said.