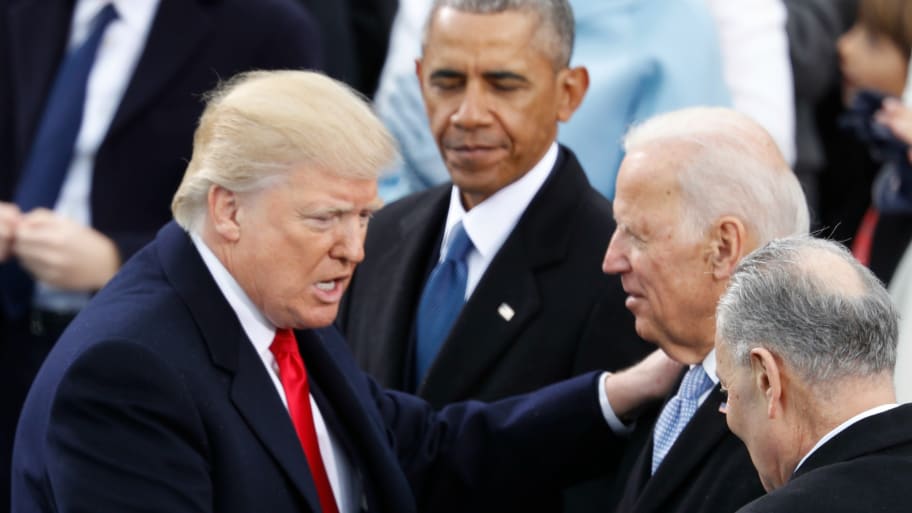 The US seems to have stepped up its efforts in order for Kosovo and Serbia to solve their disputes like never before.
Within a short period of time, the US president, Donald Trump has sent two letters to the president of Kosovo, Hashim Thaci. Meanwhile, during the weekend, Thaci also received another letter by former US vice president, Joe Biden.
Through this letter, the US senior officials offers his support for a solution which will lead to the recognition of Kosovo's independence by Serbia.
"I appreciate the time I was able to spend with you at the Security Conference in Munich last weekend. Kosovo has made incredible progress since it won its independence, mostly thanks to your leadership and contribution. Nonetheless, the country's security, economic perspective and international status must be strengthened and this is a view which I'm sure you share as well.
A comprehensive agreement with Serbia which would lead to the recognition of Kosovo's independence would be an important achievement which would help in achieving all of these things. I wish you good luck in pursuing such goal. You know that my commitment toward Kosovo is big and I shall continue to offer my contribution for the people of Kosovo", the letter reads.
Currently, talks between Kosovo and Serbia have been suspended due to the tariffs imposed by Prime Minister Ramush Haradinaj's government on Serbian imports.
The US and EU have urged Kosovo to put an end to this decision in order to give way to a final deal. /ibna/