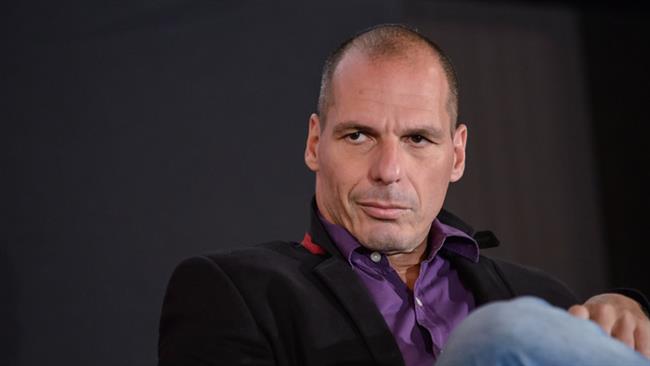 Athens, April 7, 2015/ Independent Balkan News Agency
By Zacharias Petrou
The Finance ministry issued an announcement Tuesday which says Yanis Varoufakis's visit to the US was very positive.
The ministry says there was not even a hint of a hard stance towards Greece from IMF chief Christine Lagarde and that she promised utmost flexibility on behalf of the Fund as long as IMF rules are adhered to.
The announcement also says the US has chosen to play the role of the "honest broker" in order for Greece and its lenders to reach agreement as soon as possible.
Washington 
A U.S. official urged Greece to "fully commit" to technical negotiations so that it can finalise economic reforms needed to unlock further bailout funds, a U.S. Treasury official said, according to Reuters.
Nathan Sheets, the Treasury's undersecretary for international affairs, sent the message in a meeting with Greek Finance Minister Yanis Varoufakis in Washington, the official said.
Negotiations
It was also announced that the Euro Working Group (EWG) will convene Wednesday and Thursday (8-9 April) in Brussels to discuss Greece. A German official revealed the news.
The EWG will prepare the Eurogroup meeting that is scheduled to take place in Riga April 24 and will scrutinize Greece's list of proposed reforms.
Commission
The Deputy Chief Spokesperson for the European Commission Alexander Winterstein revealed that the talks with Greek authorities are expected to carry on for the new few days and weeks, while stressing that Greece is the one that "must make a move".
Regarding Wednesday's Euro Working Group session, he noted that it would evaluate the current situation, in relation to the ongoing negotiations.
As for Prime Minister Alexis Tsipras' forthcoming trip to Russia, the Coordinating Spokesperson for Economic and Financial Affairs Annika Breidthardt reported that the Commission would not comment on speculation regarding any changes to decisions over the Russian-EU sanctions. Additionally, she stressed that no member state has expressed an intention to deviate from the unanimous decision of the 19th of March.
Gabriel
Germany's economy minister said his country was ready to help Greece get back on its feet and stay in the euro zone but it wasn't clear to him how they could keep helping.
"This country (….) is ready to help (Greece) get back on its feet – moreover in my firm opinion in the euro and not outside the euro," Sigmar Gabriel said today during a talk at the economy ministry, Reuters reports.
"How one can do that, does still not appear to me to be very clear," he said.
Gabriel also criticised Greek comments that it owes nearly 279 billion euros in reparations for the Nazi occupation of the country, saying World War Two reparation payments had nothing to do with negotiations on Greece's current debt crisis.
Meetings
Yanis Varoufakis will be traveling to Paris on Wednesday, for a meeting with his French counterpart, Michel Sapin, as well as with Organization for Economic Cooperation and Development (OECD) Secretary-General Jose Angel Gurria.
The OECD has been advising Greece on structural reforms and measures to boost its flagging economy's competitiveness.