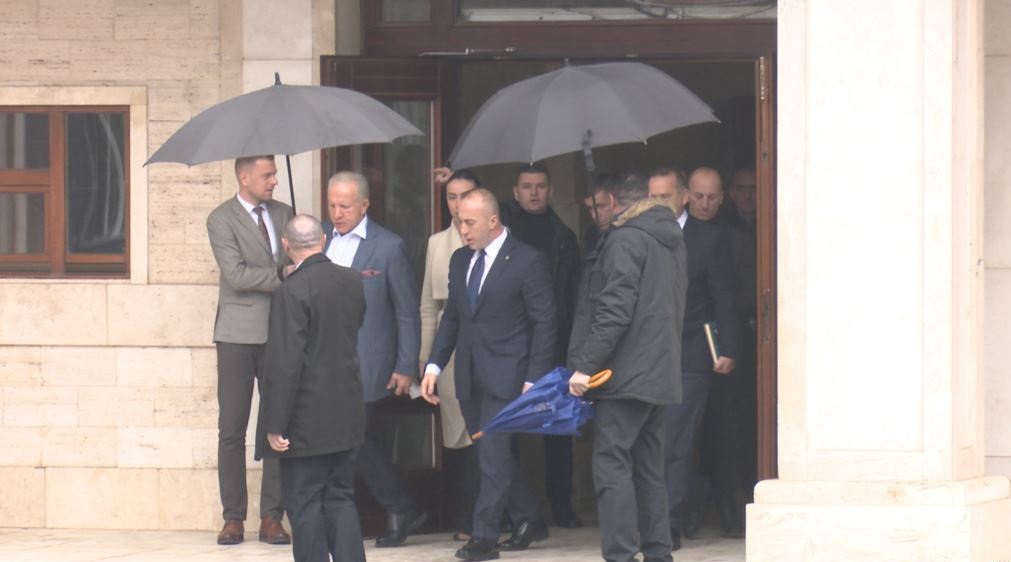 Institutional leaders in Kosovo and the delegation in charge of the talks with Serbia have started a meeting today to discuss a platform of dialogue and the letter sent by US officials who have warned new measures against Kosovo should the country refuse to scrap tariffs introduced on Serbian imports.
Just before this meeting started, Kosovo's PM, Ramush Haradinaj briefly commented the latest declarations made by Kosovo's president, Hashim Thaci and parliamentary speaker, Kadri Veseli who are demanding for these tariffs to be scrapped.
"Neither the president, nor anybody else is America's spokesperson. They know what we want", Haradinaj said on Thursday.
PM Ramush Haradinaj insists that the tariffs should remain in force until a definitive agreement is reached with Serbia, while Hashim Thaci and Kadri Veseli want these tariffs to be lifted.
It's not yet clear how the current gridlock will be broken. Meanwhile, this is the first time that the US have issued warnings about Kosovo.
The letter that the US official sent states that the fact that Kosovo has refused to heed the advice given by the US authorities, has led to the visit of general Timotthy Orr to Kosovo to be cancelled and that "other aspects of the collaboration between the two countries will also be reviewed". /ibna/