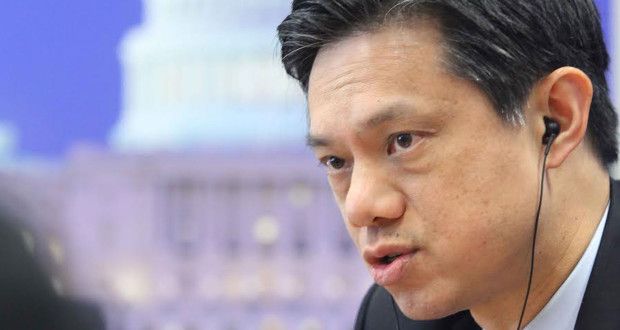 Hoyt Yee, deputy assistant secretary for European and Eurasian affairs in US Department of State, congratulated Serbian prime minister Aleksandar Vucic on his win in the recent presidential elections. That win was "very important" because it gave Vucic an "even stronger mandate to continue with the reforms and make Serbia closer to its objective, which is the European Union", Yee said in Belgrade today.
Yee has also delivered Vucic US vice-president Mike Pens' invitation to visit Washington in the months to come. At the joint press conference with Vucic, the American diplomat said that Vucic's election win has demonstrated his success "in everything he did in many domains so far". Yee claimed that Serbian president-elect has attracted "many investments" in Serbia which has enabled creating new jobs.
He added that the US remain committed to assisting Serbia in both terms of economy and approaching the EU.
Talking about the Western Balkans, Yee said that it should be "freed from corruption, drug trade, criminal activity, and become able to attract more investments that would create new jobs". The continuation of the dialogue between Western Balkans countries and the reconciliation process were also discussed, Yee added.
"But not only about the reconciliation, but also cooperation in concrete level, economic issues, security, struggle against criminal, terrorism", Yee said on his discussion with Vucic. Belgrade-Pristina dialogue was also tackled. "United States are happy for assisting in that process", he added.
A Serbian tabloid has claimed that Yee was "Trump's special man" for the Western Balkans, although he is at the current position since 2013. Some other media reported that Yee was not "Trump's" diplomat because he was appointed during the previous American administration run by president Barack Obama./IBNA