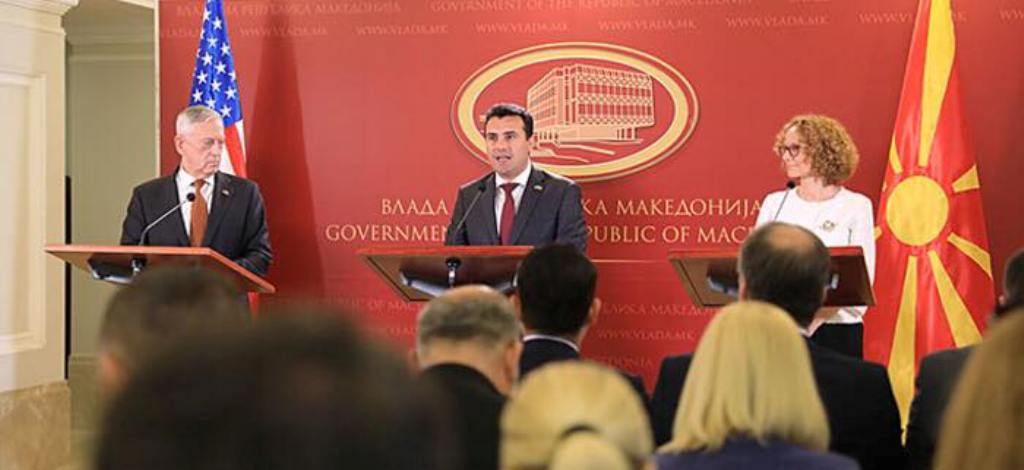 Prime Minister of FYROM, Zoran Zaev has assured US Defence Secretary, James Mattis today that September 30th referendum will be a positive one and that next year, the country will be part of NATO.
In a joint news conference which was held after the meeting with the US senior official, the head of the government thanked him for his visit to Skopje and for the support offered by him personally and by the US for the country's accession in the NATO.
On his part, Mr. Mattis thanked the Prime Minister and Defence minister Sekerinska for the warm reception and said that the US values Zaev's leadership, considering him as a factor of stability for the entire Balkans.
Mattis also thanked the PM for the support given to NATO and the US forces in Afghanistan. Among others, he said that the US praises the agreement reached in Prespa and that it will help the country to become a member of NATO and EU.
Mattis also said that he's looking forward to meeting with the country's president, Ivanov to discuss the future of the country. /ibna/