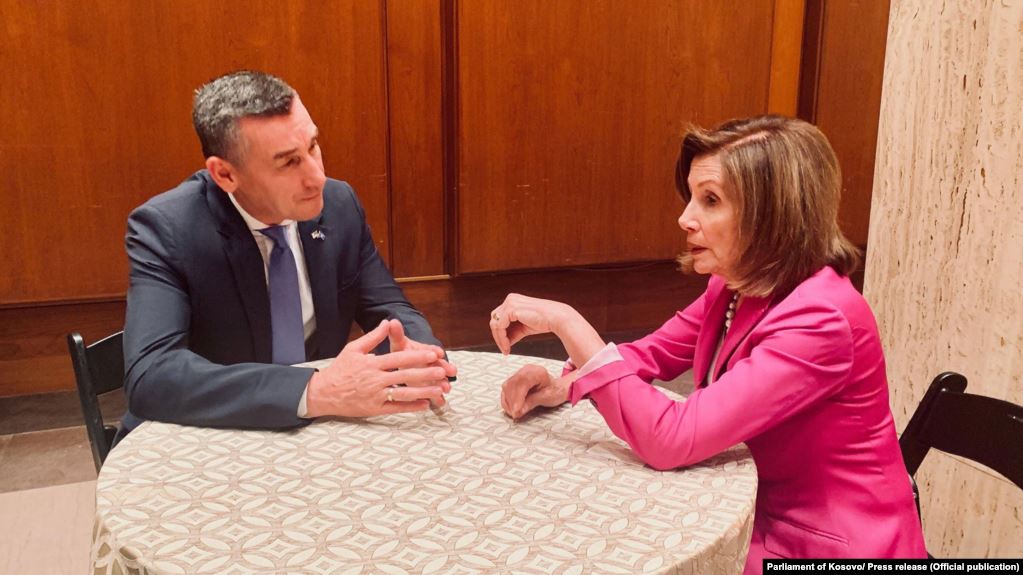 Speaker of US Congress, Nancy Pelosy received in a meeting Kosovo's parliamentary speaker, Kadri Veseli. During this meeting, the US speaker offered her country's unwavering support for Kosovo.
A statement released by Kosovo parliamentary speaker's office says that Pelosy "vowed that she will always support Kosovo" and stressed that "Kosovo can rely on her support and the support of the US Congress".
On the other hand, Veseli demanded that the US be more involved in the processes Kosovo is going through.
"During this meeting, Veseli has also demanded the support of the US Congress for Kosovo's army and the recent incentive to condemn Serb genocide and war crimes during the Kosovo war", reads the statement.
Meanwhile, Kosovo parliamentary speaker has also attended the forum of parliamentary leaders hosted by the US Congress in Washington. This forum is also being attended by representatives of countries who have not recognized Kosovo. Veseli called on these countries to recognize Kosovo, as this is good for peace and stability in Southeast Europe. /ibna/