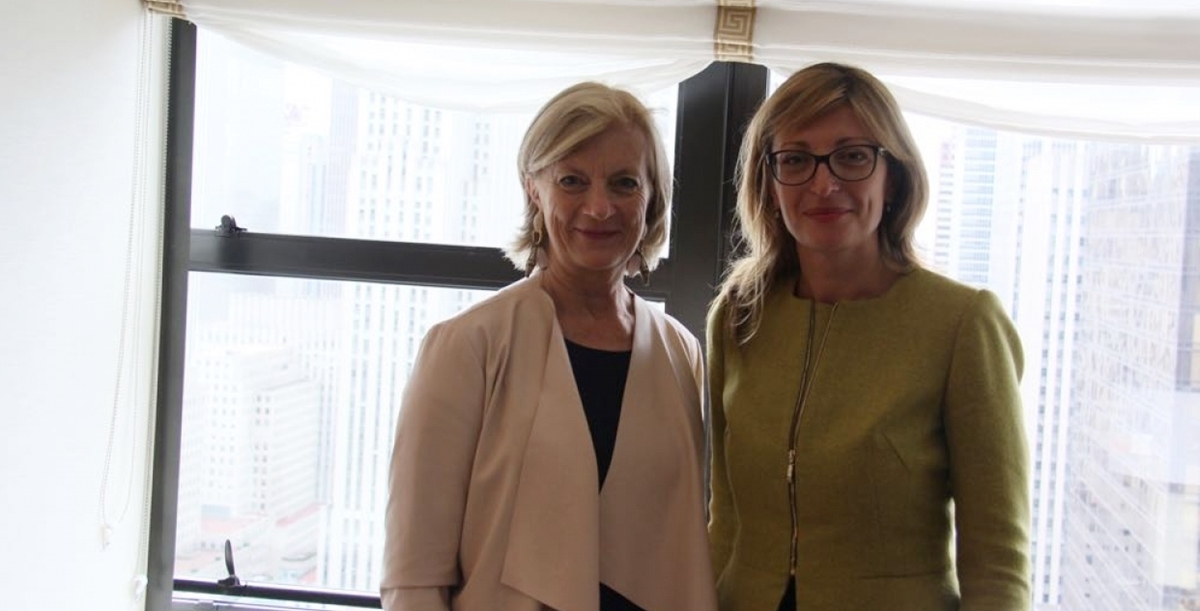 The United States appreciates the important role of the Bulgarian Presidency of the Council of the European Union, Elizabeth Millard, Principal Deputy Assistant Secretary, Bureau of European and Eurasian Affairs, told Foreign Minister Ekaterina Zaharieva during talks in New York.
The talks took place in New York during the 72nd Session of the United Nations General Assembly, Bulgaria's Foreign Ministry said.
"We have placed the Western Balkans on the international agenda, and our message is that this region should not be forgotten, and the country's leaders must be encouraged to tackle serious reforms such as the fight against corruption," Zaharieva told Millard.
European prospects would inspire these countries to make the necessary reforms, Zaharieva said.
She briefed the US official on the foreign policy priorities of the Bulgarian Presidency of the Council of the EU, the most important of which is to give European prospects to the Western Balkan countries.
"We believe Bulgaria cannot be a stable and wealthy country if its neighbors are not stable and wealthy," Zaharieva said.
She expressed satisfaction that the Bulgarian voice was heard and that the Balkans became one of the five priorities of the European diplomatic service and that they were given an important place in the speech on the state of the Union by the President of the European Commission, Jean-Claude Juncker.
Zaharieva told Millard about her tour of the Western Balkans and about Bulgaria's efforts to improve connectivity in the region, that will impact the investment environment will increase travel and proximity between the different peoples, the Foreign Ministry statement said.
Zaharieva and Millard discussed the steps taken by Bulgaria for energy diversification, anti-corruption legislation and Bulgaria's securing of the EU's external border.
During the meeting, a number of issues on the international agenda were discussed, including the positions of the two countries on all current global issues, the Foreign Ministry said.
Millard expressed thanks for the help Bulgaria is giving to the anti-terrorist coalition in Afghanistan, the statement said./IBNA