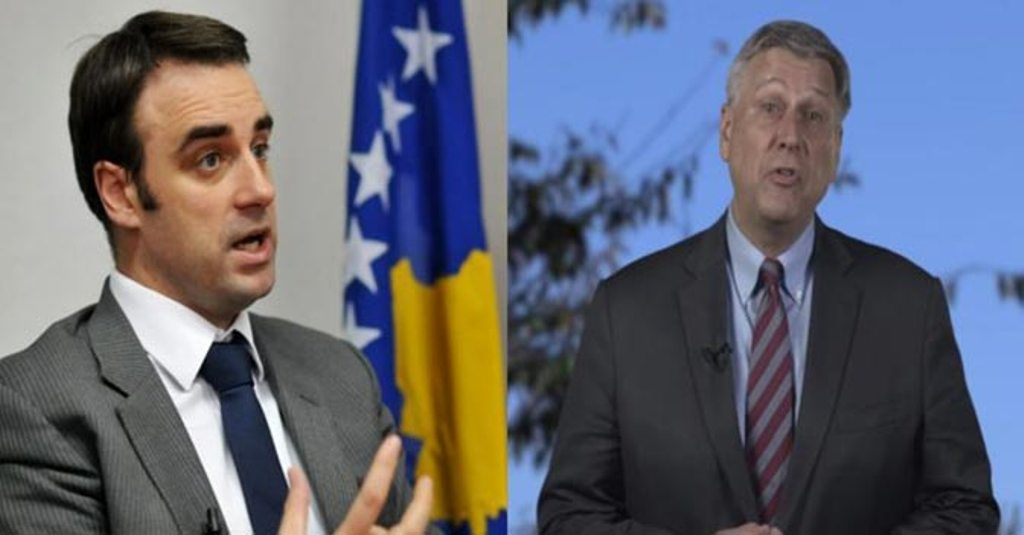 UK's ambassador to Pristina, Ruairi O'Connell has launched criticism following the decision of the parliament of Kosovo to appoint Naser Shala as head of the Kosovo Property Comparison and Verification Agency.
The British diplomat resigned as the head of the Board of Directors of this agency as sign of discontent for Mr. Shala's appointment.
The British embassy has signed an Understanding Agreement with the parliament of Kosovo which enables it to monitor the appointments which are made in private agencies.
The British embassy also released a statement saying that Parliament violated this agreement.
"Unfortunately, last week the Assembly failed to select the only candidate identified as meeting the criteria for appointment, and instead appointed a candidate who was not considered appointable according to professional assessment", reads the statement.
Meanwhile, the US ambassador to Pristina, Philip Kosnett has also expressed his disappointment about "Kosovo Assembly's refusal to appoint professional leadership to the Kosovo Property Comparison and Verification Agency". According to Kosnett's message on Twitter, "MPs demonstrated they value cronyism more than the property rights of Kosovo citizens".
The EU embassy to Kosovo has also expressed its "disappointment", stressing that this appointment is not in line with European practices and values. /ibna/