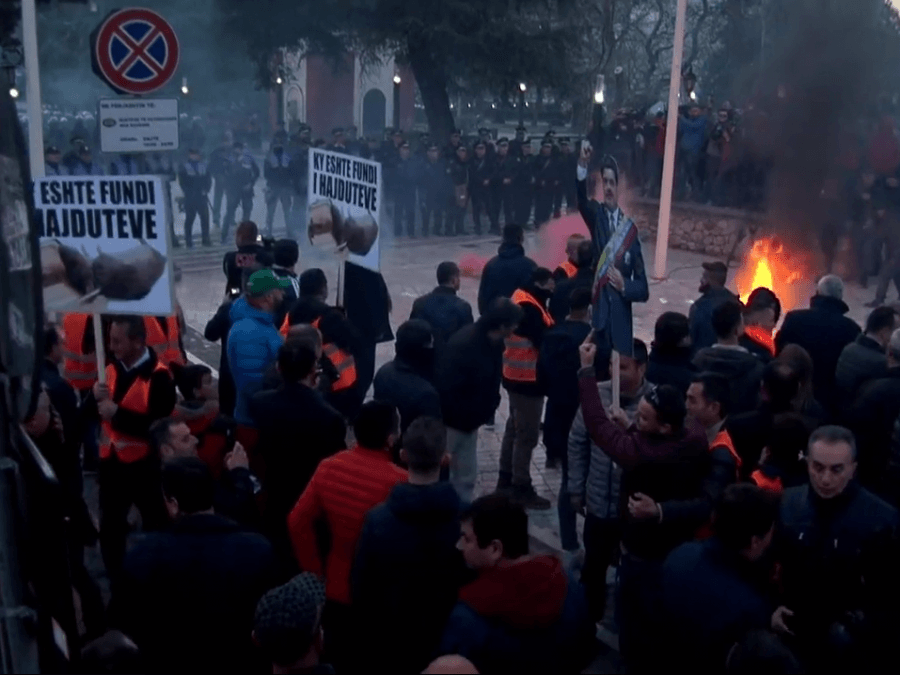 The Albanian opposition has announced that it will hold a an anti-government protest on Saturday, demanding the resignation of the current government and the holding of fresh general elections.
Following the recent opposition's protests, which have also registered acts of violence and destruction of public property, the US and EU embassy have issued statements today saying that any act of violence in tomorrow's protest will be unacceptable and unjustifiable.
Full statement by the US embassy:
While peaceful protest is a fundamental pillar of a democracy,
inciting or committing acts of violence, including the destruction of public property, is unlawful. We urge all stakeholders in Albania's democracy to practice restraint during the upcoming March 16 protest.
The United States Embassy views the current government and parliament
of Albania as legitimately elected through the internationally
recognized elections of 2017. We recognize the good work that has been done to implement justice reforms in Albania as well as progress made in the fight against corruption and organized crime. There is still more work to be done. As those former members of parliament, who decided to resign their mandates, have relinquished their obligations
to the citizens of Albania, they should allow those willing to work for the future of the country to do their jobs. We support all those who continue to be engaged in the democratic process in the parliament in order to keep Albania moving toward EU accession.
Full statement by the EU Delegation:
In view of the upcoming protest on 16 March, the European Union Delegation in Tirana reaffirms the importance of the fundamental right of all Albanian citizens to demonstrate. This right is a central pillar in any democratic society, but it must be exercised in a peaceful way, without recourse to violence. Any form of incitement to violence is not tolerable. We urge once again all party leaders to show responsibility in avoiding any escalation during the protests.
As already stated, we consider that the decision to relinquish
parliamentary mandates seriously hinders the functioning of democracy in Albania, and it affects the EU integration of the country – a perspective fully shared by 93% of Albanian citizens. We continue to support those who are engaged in the democratic process in the Parliament, also to safeguard the interests of the Albanian population which wants to keep moving towards the EU. Progress has been made
since last June in particular on the justice reform, as well as in the fight against organised crime, but there is still more work to be done in the next three months.
It is now very urgent to overcome the current political situation by
establishing a national platform of dialogue among all parties
concerned, also in view of the incoming June municipal elections. Albania needs a cross-party dialogue on the most urgent reforms, including reforming the electoral legal framework in line with the OSCE/ODIHR recommendations.