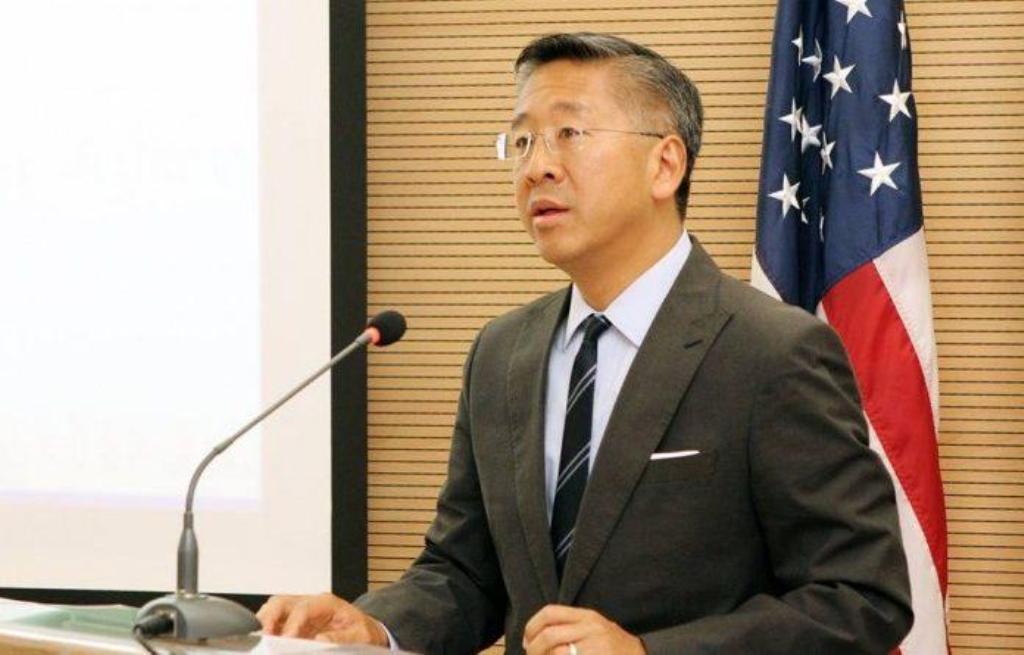 "The new system cannot have a general prosecutor who doesn't prosecute anyone. This country cannot enter the European Union if it continues to have lowest level of convictions of serious crimes in Europe".
Such public appeal for the new general prosecutor was launched by the US ambassador to Tirana, Donald Lu concerning his election.
Lu called on the government and opposition to work together in order to find a temporary person who will replace the general prosecutor. "The mandate of the old prosecutor ended on 7 December. Both sides must put an end to the era when the general prosecutor defends corrupt officials", ambassador Lu said.
Furthermore, ambassador Lu underlined that the reform in justice is scaring many politicians, but this reform may now be considered in its decisive phase.
"I want the reform in justice to help all families who have suffered from a corrupt judicial system. Judicial reform is entering a decisive phase. International observers and members of the Vetting process have worked a lot. The first results will soon be seen. This will give way to the National Bureau of Investigation and SPAK. Albanians are looking forward to the judicial reform", Lu added. /balkaneu.com/