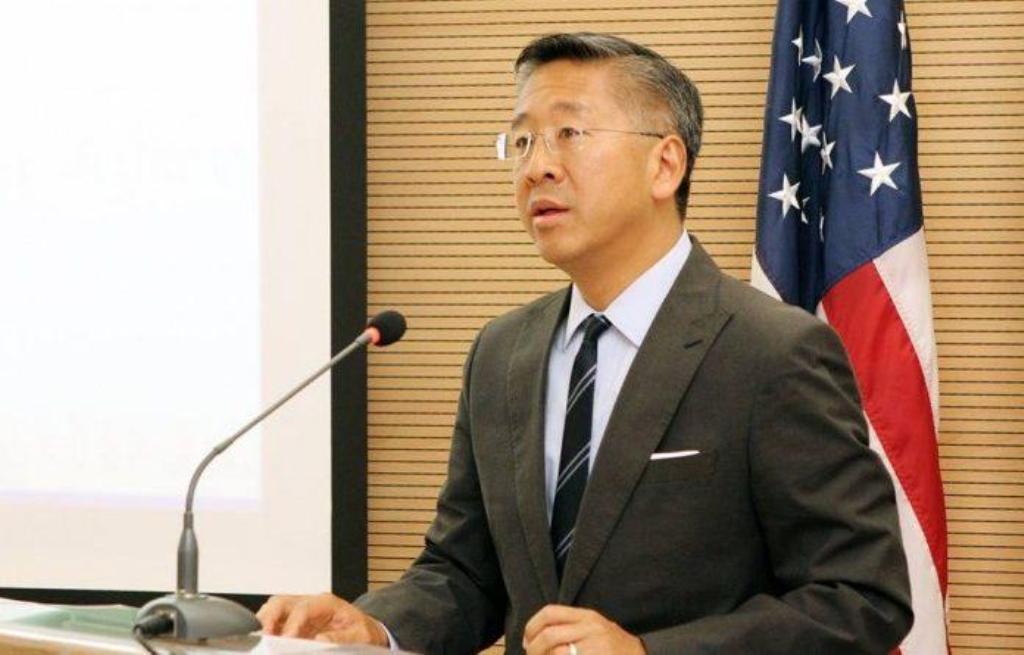 Next year, important figures will end up behind bars. This was confirmed by the US ambassador to Tirana, Donald Lu.
Lu said that his country backs the creation of new institutions in Albania, such as the Special Structure against Corruption and Organized Crime and the National Bureau of Investigation.
"The FBI is here to help you fight crime. In America, we have an expression 'there's no free ride'. We expect results and we expect this aggressive plan that the government has announced to lead to the arrest of important figures next year. This is what the partners are waiting", he declared.
Meanwhile, the ambassador said that the Albanian people deserve to have this.
"We are pleased about the fact that this action plan admits that organized crime is a serious problem and a threat for national security in Albania. The plan also admits that criminal institutions have failed in their war against criminal groups. We also know that Albania has a real problem in the ties that exist between criminal gangs and politicians. This is not a problem which concerns only one party, but the entire political elite since the fall of communism", Lu said. /balkaneu.com/