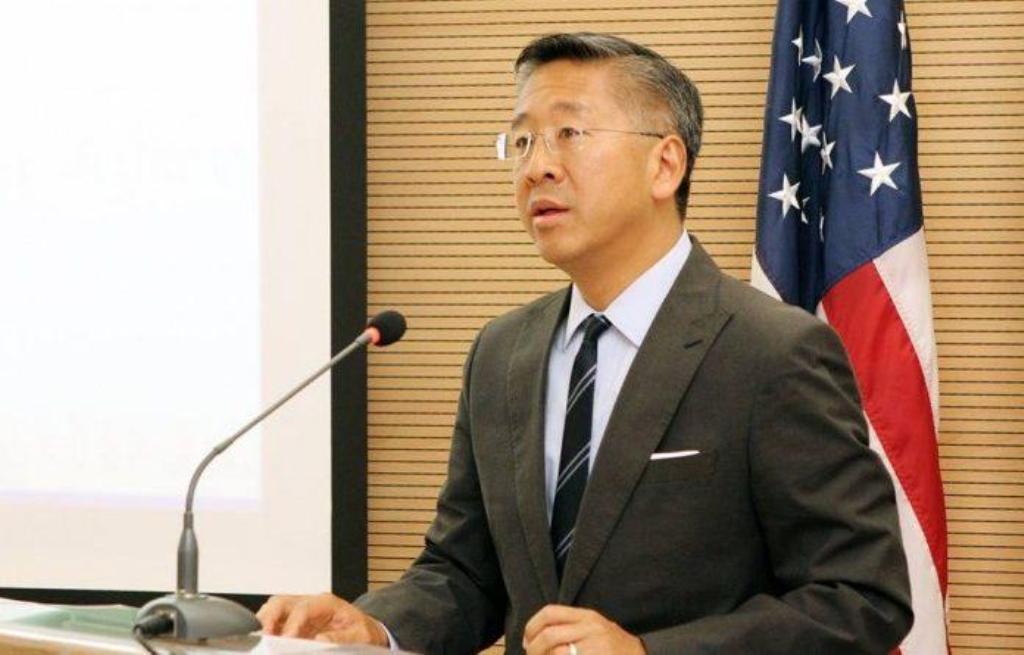 The US ambassador to Tirana, Donald Lu has reacted on the steps which are being followed for the implementation of the judiciary reform.
According to him, "the Constitution and the law on Prosecution are clear. The US embassy backs the legal opinion that OPDAT and EURALIUS have offered to Parliament".
Let us recall that a few days ago, the Democratic Party and the Socialist Movement for Integration submitted to Parliament the proposals for constitutional amendments, as, according to the opposition, the election of the Interim Prosecutor General goes against the Constitution.
Prior to the election of Arta Marku as prosecutor, an opinion provided by the US based agency OPDAT and the EU based agency EURALIUS, suggested the election of a new interim prosecutor general with a simple parliamentary majority. /balkaneu.com/