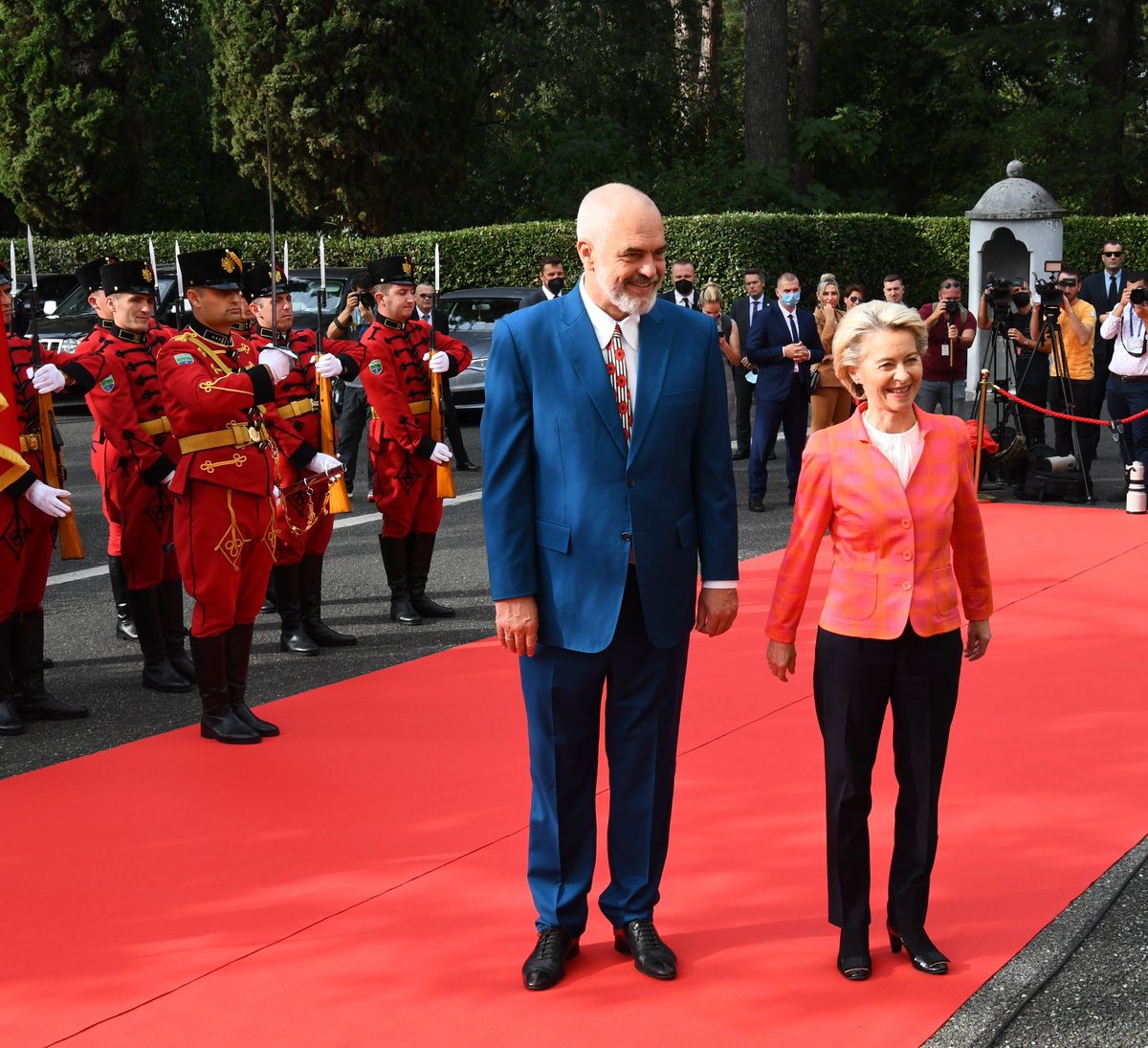 European Commission President Ursula von der Leyen started her visit to the Western Balkans from Tirana as part of the EU's cooperation with the region and the EU-Western Balkans Summit.
"Today I begin my visit to our six Western Balkan partners ahead of our Summit next week. My message is clear: we share a common, European future. We are preparing it right now. By overcoming COVID, together. By investing strategically. By giving our youth opportunities" the President of the European Commission wrote on her Twitter account.
Continuing Ursula von der Leyen, in a new tweet commented on her welcome by Albanian Prime Minister Edi Rama, "Delighted to start my visit to the Western Balkans in Albania. My message is clear: Albania's future is in the EU. The EU Commission stands firmly by this commitment. With good progress on justice reforms, Albania has clearly delivered. Now the EU should do too".
Referring to the effort to eradicate the pandemic, she noted that
"We work hand in hand to ensure a lasting recovery from the pandemic. Team Europe is on your side, with 430,000 doses donated to Albania.
She went on to talk about the common priorities, which are to "speed up vaccination" and to "create jobs and growth with the Economic and Investment Plan for the Western Balkans."/ibna