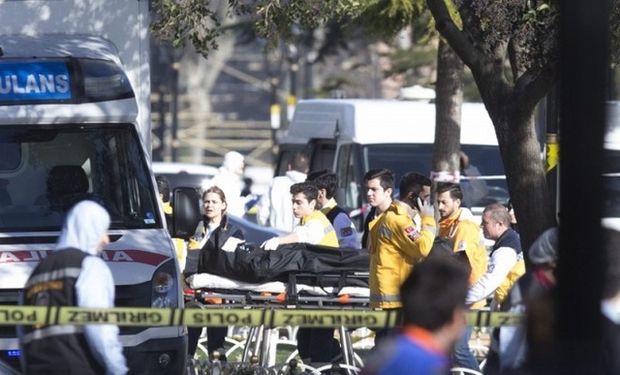 Ankara, March 31, 2016/Independent Balkan News Agency
By Manolis Kostidis
Once Recep Tayyip Erdogan boarded the presidential plane to travel to Washington, the US ordered the families of American officers and diplomats serving in Turkey to leave the country for safety reasons.
The US armed forces have asked the American officers serving at İncirlik base in Adana, at the base of İzmir, as well as in Muğla (pp. Near sto Bodrum) to take their families from Turkey.
"We understand that this creates problems for the families of our military but we must keep them safe", US officials stated, however, stressing however that "the decision does not mean permanent withdrawal of the families from the military installations in Turkish territory.
A similar announcement was issued by the State Department, "warning US citizens of the existence of threats from terror groups throughout Turkey and inviting them to avoid traveling to the southeast part of the country". At the same time, the communication stresses that orders were given for the evacuation of the workers' families.
Americans fear jihadists' attacks within the country. On March 11, the US embassy had asked its citizens not to travel on the center of Ankara. On March 13, suicide bombers carried out a terrorist attack in the Turkish capital that killed 39 people and injured dozens of others.
On Sunday, Israel asked its citizens to abandon Turkey as there are fears of terrorist attacks on tourist targets and more. The television network Sky News says jihadists are planning attacks even on school buses of Jewish schools in Turkey.
Erdogan will remain in the US for about 5 days to participate in the summit on nuclear security. There he will meet with US Vice President Joe Biden and will inaugurate a mosque financed by Turkey.