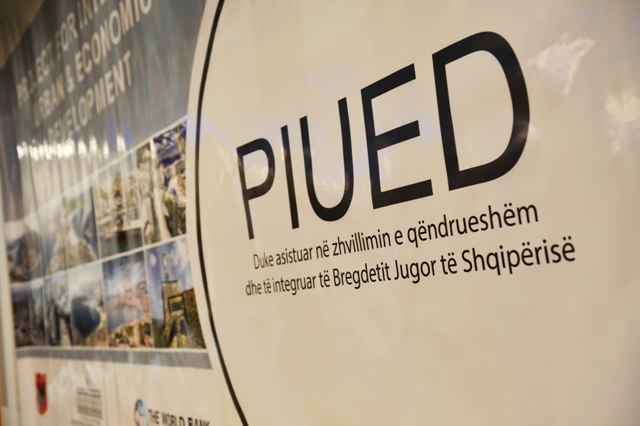 Tirana, 10 February 2016/Independent Balkan News Agency
Ministry of Urban Development and World Bank have started the project for the urban rehabilitation of the south of Albania. The 55 million euro project will last five years in the districts of Berat, Fier, Gjirokaster and Vlora and their respective municipalities.
The aim is to implement projects of urban infrastructure and urban regeneration in order to stimulate the development of the economy and tourism for the southern region, extra premises for integral ties with local communities and local businesses.
The cross institutional group and the World Bank mission met today with representatives of municipalities which have applied for projects in order to detail the criteria of the selection of the projects that have been submitted.
The deputy minister of Urban Development, Gjon Radovani says that the fund allocated by the World Bank is two times larger than that of the first stage of the project which started in 2004 and ended in 2014.
"The philosophy of the investments will be the identification of focus areas, where the economy can develop fast if there are integral investments. Every municipality which doesn't comply with the contract for the application of projects, in both deadline and the quality of implementation, will be penalized", Mr. Radovani said.
After receiving the projects where municipalities request interventions, the World Bank mission has come out on field and has drafted a list of criteria based on which the areas where there will be interventions, will be selected.
Paula Restrepo Cadavid, project manager at the World Bank mission briefed the representatives of municipalities that not every project that is submitted will be funded and that the main criteria is the impact on the residents.
After the selection of the best projects, work is supposed to start for their implementation.
The urban rehabilitation of the south of Albania also aims at preserving the urban and cultural landscape and fund the strengthening of institutional capacities of local authorities in order to better manage the potentials that they administer, by guaranteeing a sustainable regional and local economic and regional development, with the aim of improving the living conditions of the residents and the generation of new job opportunities. /ibna/