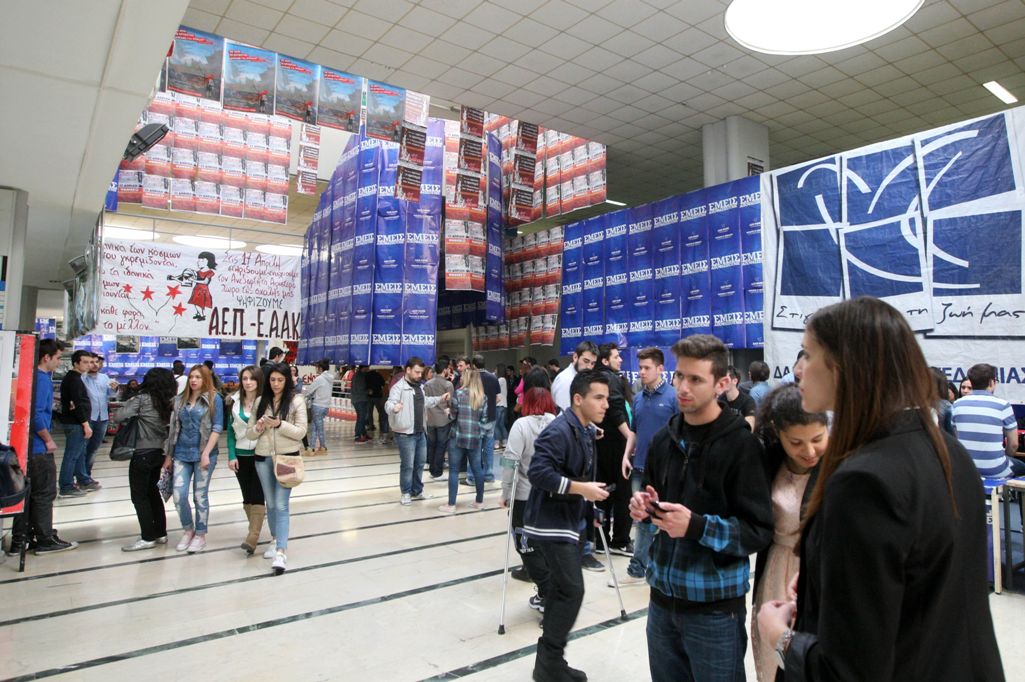 By Spiros Sideris – Athens
Reactions and intra-student battle ignites the proposal of the deans of the University of Athens to take decisions on issues that concern them through e-referendum.
Students complain that the adoption of the measure proposed by the dean of the University of Athens Theodoros Fortsakis will lead essentially to the abolition of student clubs.
In protest, a group of students proceeded to squatting of the deanery of Health Sciences, while to a similar action proceeded and a group of students at the Economics Faculty of Law Faculty of UOA.
The intensity and was transferred to the NTUA, where the meeting of the Senate was interrupted by a group of students.
The dean, Ioannis Golias, agreed to let them express their views and then leave, so that the body could decide, but they insisted on the members of the Senate stating their intentions then and there on the  proposal made by Fortsakis and even go so far as condemn it by signing a specific document.
After this the meeting was cancelled and the students remained at the office of the Rector of NTUA, which they control and have essentially taken over.
Sources from the NTUA stress in the newspaper "To Vima" that the dean will attempt to reconvene the Senate again to decide jointly on the course of action against the squatting that is taking place.
The general student meeting of the Law School also decided to proceed on squatting until Friday.
At the same time, the DAP- NDFK, a student organisation adjacent to the New Democracy, complains that students of CESR (extra-parliamentary left) "violently attacked without provocation members of DAP- NDFK, and independent students, who happened at that time to be located at the entrance of the Law School".