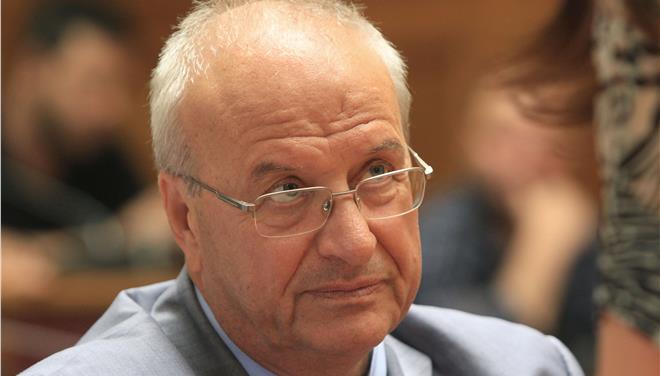 Athens, January 12, 2016/ Independent Balkan News Agency
By Olga Mavrou
The PASOK MP who said today that he considers the new leader of the right wing  party New Democracy a centrist and that some MPs of PASOK might cooperate with him, caused upheaval in his party and he was asked  "to explain himself".
Officially PASOK through its president Fofi Gennimata had  declared earlier that  their party "has  nothing in common with New Democracy and its new president Kyriakos Mitsotakis". So when later the PASOK MP Leonidas Gregorakos made the.. opposite statement, there was a resentment or even anger in many party  members.  He was therefore asked to explain what he exactly meant when he said, in an interview, that "Kyriakos Mitsotakis is a centrist politician and I personally have many things in common with him". And when he was asked by the journalist who took the interview if some members of PASOK or Democratic  Alliance might join forces with the "new" New Democracy  under the leadership of Kyriakos Mitsotakis, he said "they might I suppose, I do not know". The  journalist insisted if he would personally cooperate with Misotakis and the MP said:
"I have not decided yet what I'll do in general. Currently it seems that PASOK has not found its political stigma, it must be recreated from scratch, reconstituted,   the democratic coalition must do something different and new, the party must change, must  define itself,  must decide the ideological sphere in which it belongs, what principles does it represent… until all this is cleared I do not know, I might not run for MP next time at all. As far as it concerns Mitsotakis, I have an excellent personal relationship, but with another part of New Democracy I  totally disagree, I have nothing in common"
What Gregorakos said though is not an absolutely personal opinion of his, especially as far as it concerns the lack of a clear political stigma in the officially and typically socialist party of PASOK. The somehow vague ideological profile of PASOK (not only after the memorandums) is a "hot potato" that members and elected presidents  of the party try to get rid of. This, on the other hand is not only PASOK's problem. New Democracy is also redefining itself and the "centrist" Mitsotakis might find it hard to satisfy the  right wing members that ask for more traditional and conservative policies.