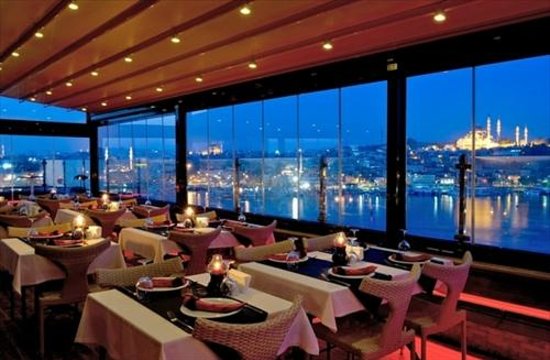 Turkey is moving on to more drastic measures to curb the spread of coronavirus in the country. Turkey's Health Minister Fahrettin Koca announced Monday midnight that there were 12 new outbreaks, which raised the total number to 18. According to Koca, two of the new outbreaks are linked to the zero patient; seven were travelers arriving in Turkish territory from Europe, while three had traveled from the US.
By a decision of the Turkish Interior Ministry as a measure to halt the spread of coronavirus, theatres, cinemas, hammams, ceremonial halls, wedding halls and cafes across the country will remain closed, starting Tuesday midnight.
Restaurants with music, cafés, hookah cafes, amusement parks, pools and gyms will also shut down.
In Turkey, both prayer in mosques and access to the public have been suspended due to coronavirus, following a decision by the General Secretariat for Religious Affairs.
Speaking to reporters in Istanbul, the head of Turkey's Religious Affairs Directorate Ali Erbaş said the mosques would remain open to worshipers who wished to pray individually.
At the same time, Ankara is getting ready to place in quarantine any of its citizens who returns to Turkey from 9 European countries, including France, Germany, Spain etc. The deadline they have been given to return to Turkey expires on Tuesday night, and all arrived will be subjected to a 14-day quarantine and will be hosted in specially-designed homes. /ibna