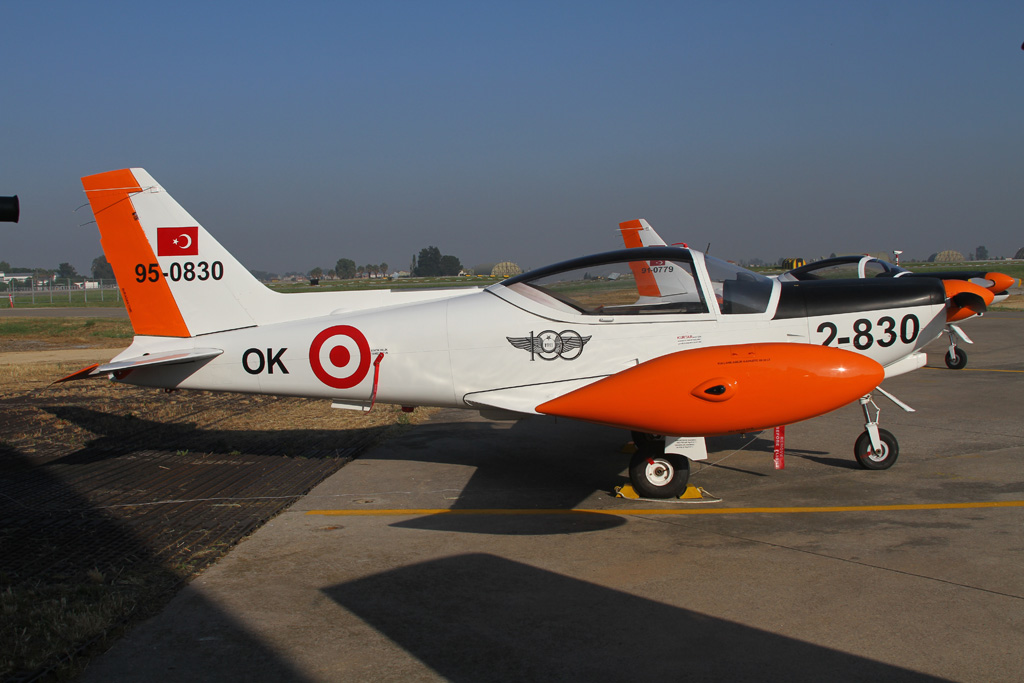 From the first moment of the Turkish training warplane crash, it had become known that it took place earlier on Friday morning, in the province of Izmir.
According to an official statement on the incident issued by Turkey's General Staff, more specifically, the plane crashed in Cigli in the Izmir province and both pilots were killed: "Our training aircraft, which left the Cigli/Izmir 2nd Main Jet Base Command today as part of a planned training flight, crashed. Two of our valiant soldiers were martyred", the statement read.
Based on the information by the General Staff, an investigation is underway and a team conducting it is already on the scene, but it is still early to determine the exact reasons that led to the crash. The SF-260D training aircraft took off from the 2nd Main Jet Base Command at 10.26 a.m. (0726GMT). According to Anadolu news agency, (AA) "contact with the aircraft was lost at around 10.49 a.m. (0749GMT).
"According to a statement issued by the Izmir governor's office, the plane wreckage and the bodies of the two pilots were found in a vacant area in the Tuzcullu neighborhood, three kilometers north of the base", AA reads…/IBNA
Photo: Turkish Air Force SF-260D Trainer Aircraft  / GLOBAL MILITARY REVIEW