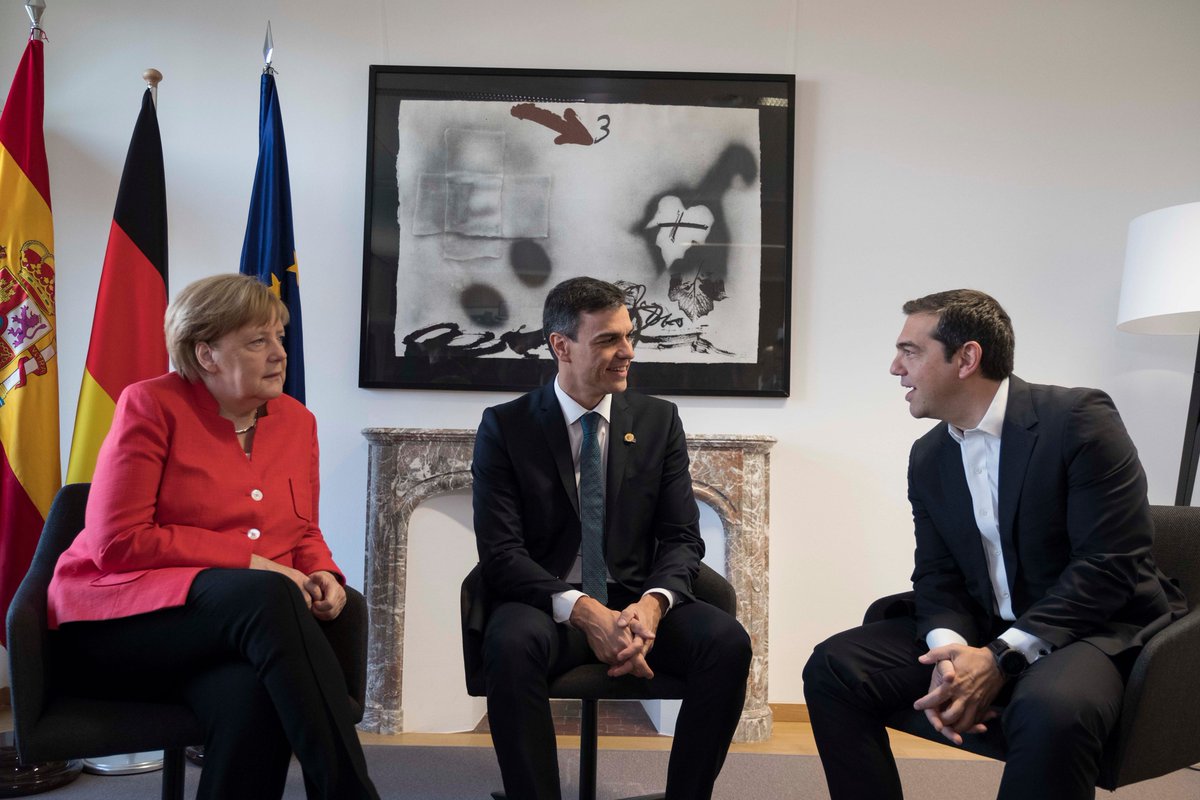 Following last night's long meeting on migration at the Brussels EU Summit, Angela Merkel, Alexis Tsipras and Pedro Sánchez met in the European capital on the sidelines of the summit, in order to further talk on the issue and set a certain joint-action framework.
Their Friday afternoon meeting was finalised early Friday morning.
It marked the generated mobility on the matter in question but without Italy's presence. After the current election battle, the new conservative -especially on migration- Italian government remained outside of the present talks.
According to the Greek premier, Greece, together with Germany and Spain took a common, binding decision in order to create a front of logic regarding the co-ordinated and collective handling of the migration crisis in a wider context of principles.
As well, Alexis Tsipras, during the press conference following the EU Summit, said that Germany pledged to unfreeze 2 900 requests for family reunifications from Greece, immediately. Moreover, the German authorities will examine hundreds of others. Taking reunifications into account, Tsipras said that Greece will be positively affected…. / IBNA
Main Photo: Angela Merkel, Pedro Sánchez (centre) and Alexis Tsipras talk in Brussels, Friday, June 29, Greek PM's Press Office/Andrea Bonetti