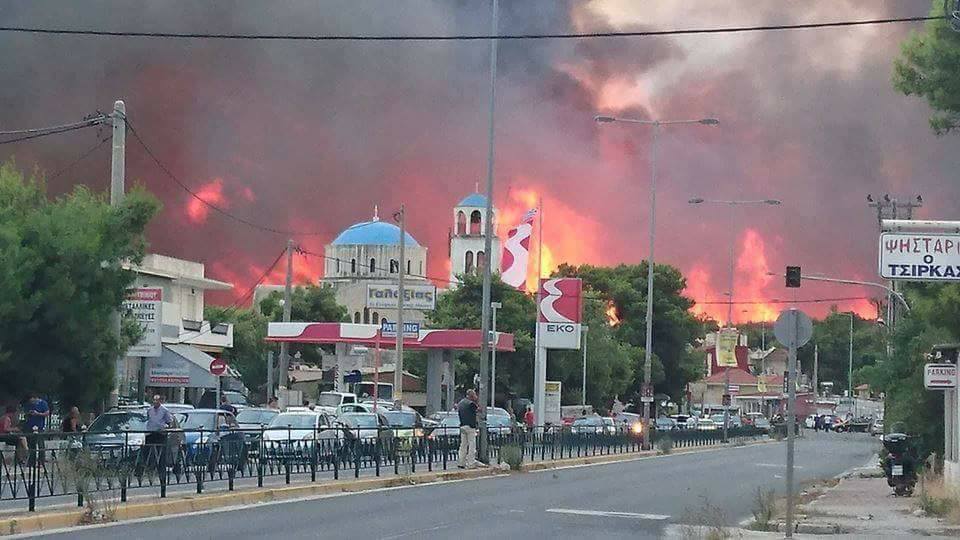 The tragedy and biblical disaster is bottomless as Greece keeps discovering bodies of people who did not make it during the wildfires in Attica on Monday, July 23.
As firefighters and special units are looking for survivors, the number of victims grows bigger.
There are fears the death toll could rise even higher as still, due to the extensive area burnt by the relentless fire, authorities checking destroyed properties announce that more victims are being found. The destructive fires which were fuelled by wild winds on Monday left hundreds of houses, businesses and forest totally 'flattened'. At least 30 homes were burnt completely even in the city centre of Rafina, a port town located on the eastern coast of Attica.
Shops, houses, and vehicles were set ablaze, hundreds of people are left homeless while, apart from the dead, there are already 187 injured citizens, some of them severely injured with 23 children among them.
Numerous people are still looking for their loved ones, older people and minors, too.
People who were not immediately rescued made it to the nearest beaches, in the wider area of Rafina,while fires were raging. According to accounts, they had to stay for hours, in order to be near the water and at a safer location instead of getting trapped inside their cars or on roads sandwiched between buildings
The Greek premier Alexis Tsipras has declared three days of national mourning, at the same time thanking other European countries, Union member-states, Turkey and fYROMacedonia, for the aid they have offered and their support to this national tragedy…. / IBNA