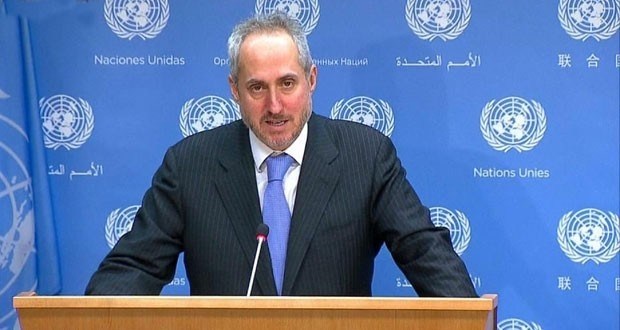 During yesterday's regular press briefing at UN Headquarters in New York, the UN Secretary-General's Spokesperson, Stéphane Dujarric, was asked by a reporter whether he was aware of the statements made by the President of the Republic, who had expressed his regret "over the fact that Mr Eide appears to adopt positions, expressed from one side in Cyprus, without listening first".
He was also asked to comment on President Anastasiades' statement saying that "Mr Eide needs to realize that with these statements or such an intimidation we achieve the opposite results".
Responding, Dujarric said "the role of any envoy mediating between two parties is a challenging one", noting, at the same time, that "Mr Eide continues to do his job with the utmost confidence from the Secretary-General".
Moreover, invited to say whether the UN Chief is concerned over the fact that in addition to the Greek Foreign Minister, now the President of the Republic is also accusing his Special Adviser on Cyprus of "helping the Turks", the UN Spokesperson said: "I will leave the analysis to you and those who been following the issue for longer than I have. What is clear in this process, we see comments criticizing the work of the envoy from various parties, from various sides. It comes with the work of being an envoy mediating"./IBNA