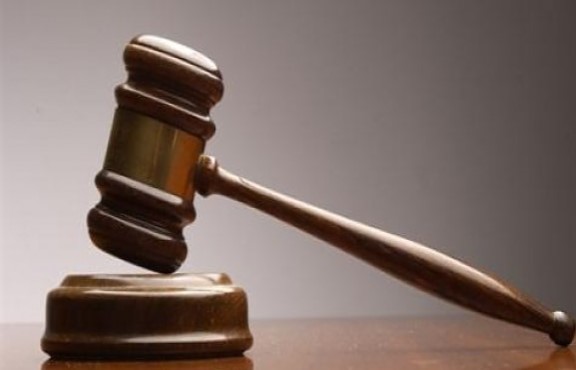 By Christos T. Panagopoulos –
Approximately 150 members of the AKEL party gathered earlier on Thursday morning outside Larnaca's Courthouse, to express their support to two top members of the party, who face charges such as conspiracy, theft, extortion and money laundering.
According to Cypriot media, Venizelos Zanettos and Christos Alekou, both members of AKEL's Political Bureau Secretariat, were found to have blackmailed businessman, Nicos Lillis, demanding from him to pay approximately 1 million euros, so as to pay loans, which were taken by AKEL members, in order to financially support the ALKI football club.
Judicial authorities discovered that an amount of 234,000 euros was deposited by Lillis in AKEL's treasury, while the later had given an additional amount of 350,000 euros to AKEL members, in order to pay off their loans.
The scandal goes deeper
But this is not the only case, which Lillis is involved in. According to accurate information, he has recently been found guilty for the illegal purchase of a building for the amount of 1.5 million euros, which previously belonged to a Turk Cypriot citizen. The building was later sold by Lillis for 24 million euros to the Pension Fund of the state telecommunications company Cyta.
The scandal seems to affect even the former government of Dimitris Christofias, as it was the involvement of AKEL's members who had demanded money from Lillis, while the party was having the political majority in the island. Specific allegations point out that the illegal transaction was approved by the former cabinet.
It is noted that for the same case, an arrest warrant had been issued for Cyta's President as well as for two police officers belonging to Cypriot Intelligence Service.
Source: DefenceNet