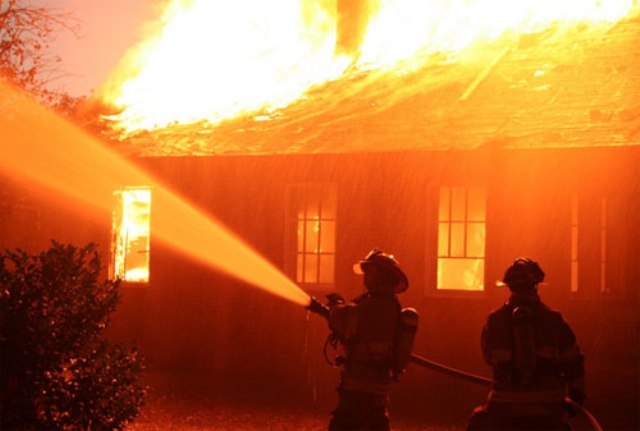 Tirana, 5 August 2015/Independent Balkan News Agency
By Edison Kurani
What happened in the coastal city of Durres may be considered as unprecedented: Two sisters, one of them 18 and one 14, have poisoned their family and then have set their house ablaze.
Moreover ,they have stolen the money that was inside the house and dissapeared, taking with them the international passports of their relatives.
IBNA reveals details of this event taken place three weeks ago and which continues to be surrounded by mystery in terms of the whereabouts of the two sisters.
Everything started on 15 July of this year around 2:30 pm in quarter 15 in Durres, where three people, members of the same family were food poisoned: Hiqmet Kajtazi, 19 years of age, Anila Kajtazi 39 and Alketa Kajtazi, 20.
As a result, they were rushed to the Regional Hospital of Tirana, where doctors said that they were in a non threatening life condition.
It's clear that the family members were poisoned by the two girls, which didn't suffer any poisoning.
A little later, authorities in Durres were informed that on July 16 at around 2:30 am, the home of Hiqmet Kajtazi and his family was burned, while all three of the family members were in the hospital of Tirana, poisoned.
As a result, the furniture were the only things which got burned, because at the moment of the fire, nobody was inside the house.
Police launched an inquiry to find out the causes of the fire.
A few hours later, Hiqmet Kajtazi, who had gotten out of the hospital of Tirana, appeared in the police precinct in Durres.
In his statement, he explains that: After having lunch on 15 July 2015 along with his wife, Anila and his daughter, Alketa, they didn't feel very well, while the two girls, Orialda, 17 and the youngest girl initialed K.K, 14, didn't manifest any concerns.
They immediately went to the Regional Hospital of Durres and then in Tirana for a more specialized treatment. When they returned from hospital, they noticed that their house had been burned and the two girls had left.
They had taken around 4 thousand euros with them, four mobile phones, passports and the identity cards of Alketa and Orialda and personal belongings.
The same statement was also given by Hiqmet's wife.
Investigations concluded that the girls have set the house ablaze and then they have left.
On 16 July 2015, authorities declared the two girls wanted on charges of "Arsoning" and "Theft".
Police of Durres are working to find them and shed light upon this event. Local police officials say that the girls do not seem to have left Albanian territory in a legal way. /ibna/