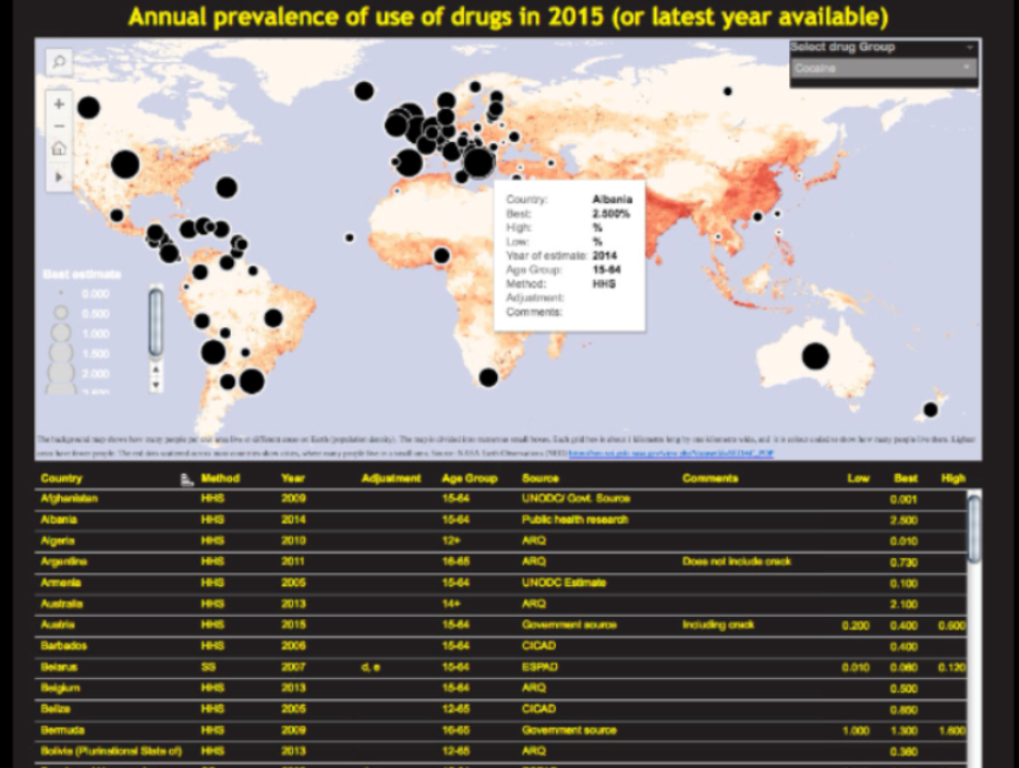 In Albania, cocaine is used more than anywhere else and this, according to a map published by the United Nations Office for Drugs and Crimes (UNODC) as part of the 2017 Annual Drug Report.
According to this report, the country has the highest annual prevalence of the use of cocaine on a global level, up to 2.5%. Albania is followed by USA with 2.3%, UK with 2.25%, Spain with 2.2%, Australia with 2.1%, Uruguay by 1.8% and Chile by 1.73%.
Meanwhile, as far as the use of cannabis is concerned, the report in question shows that Albania has a prevalence of 5.6 and this figure is lower than other countries of Western Europe, however, it is the highest in the region.
The report also says that Albania is the first distribution point for cannabis that comes from Afghanistan. /balkaneu.com/