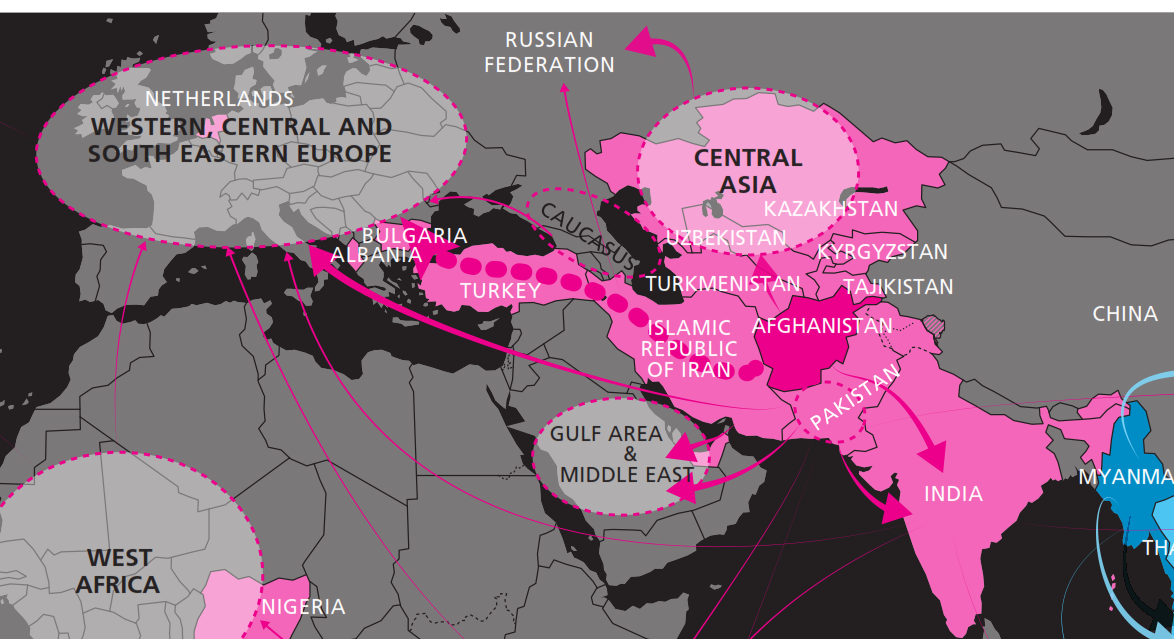 The 2018 report on narcotics published by the UN Office for Drugs and Crimes, UNODC, says that Albania is part of the international traffic of cannabis and also part of the route of the traffic of heroin from Asia to Western Europe. On the other hand, along with the Netherlands, Albania is mentioned for the destruction of the biggest amount of cannabis in Europe in the recent years.
According to the report, in 2016, Albania destroyed 5,205 fields of cannabis accounting for a total of 2,536,288 cannabis roots.
Albanians are also mentioned about their illicit activities abroad. In Belgium, gangs from Albania use women for the transport of drugs.
In last year's report, Albania was mentioned as a key country for the traffic, production of cannabis and the use of strong psychotic substances among young people. /ibna/