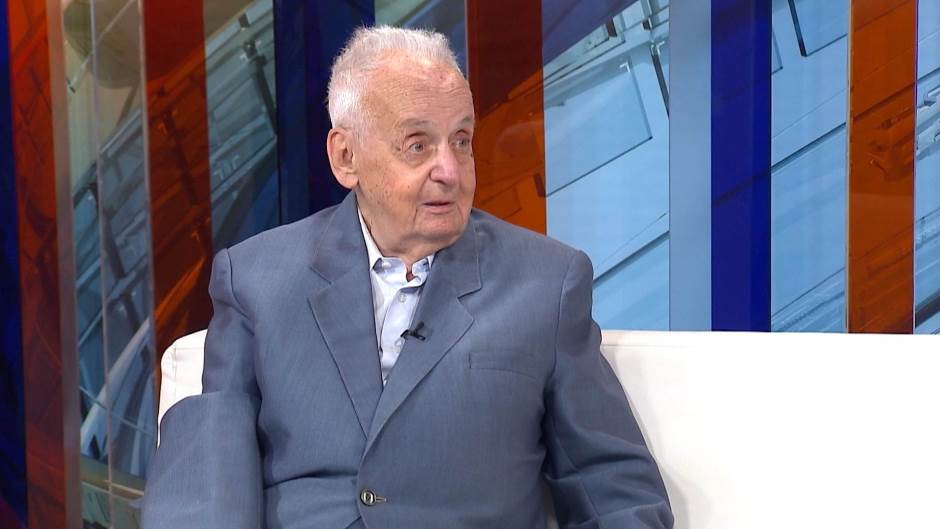 During his visit to Belgrade in January, Russia's Vladimir Putin was bored and annoyed with everything. Unlike him, French President Emmanuel Macron has enjoyed in honors and ceremonies organized for him in Belgrade this week, according to Serbian author Ivan Ivanji.
Ivanji, a Holocaust survivor, was a German translator of Josip Broz Tito and other Yugoslav officials for more than 20 years. During that period, he witnessed the dynamic diplomatic activities of the Yugoslav leader.
"The difference between these two visits is huge. It was obvious that Putin was bored and annoyed with everything. He barely said a few words. Unlike him, Macron, who is faced with resistance and problems in his country, has enjoyed the honors dedicated to him", Ivanji told N1 TV.
At the same time, the author underlines that Macron has remained firm in his positions regarding Kosovo and European Union's enlargement, recalling that French President has reiterated both his support to the independence of what Serbia considers to be its province and stance that Serbia cannot expect an EU membership before reforms within the block are conducted.
"In fundamental issues, he has remained firm. That is his style", Ivanji said.
In his words, Macron claimed that he could not talk with Serbian opposition leaders because their request for a meeting so late was a charade. "The French should have called them (opposition leaders), the embassy was supposed to call them. In my view Macron's message was 'we are not interested in Serbian internal politics as long as the country is stable", Ivanji explained.
"Macron spoke in the name of Europe and he wanted to show that", he added. "As long as it is as calm as a cemetery, they (Europe) would not bother Vucic", Ivanji said alluding on Serbian President Aleksandar.
Macron "obviously uses momentum" to strengthen his position while German Chancellor Angela Merkel prepares her withdrawal from politics. "And this is obvious, as she made her intention to step down known even before her obvious illness. No one in Germany believes that she will remain until the end of her term".
Merkel has announced that she will remain Chancellor until regular elections in 2021./ibna