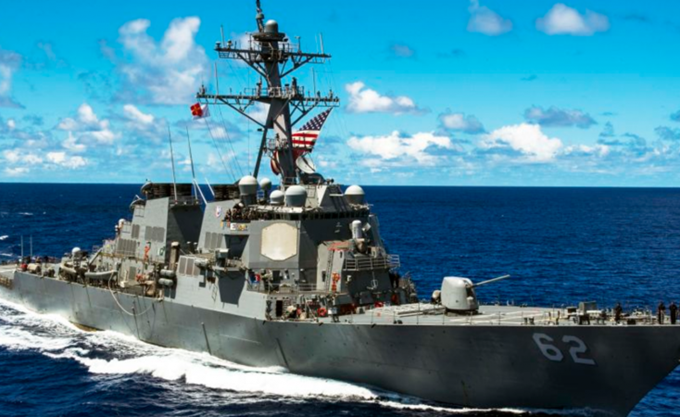 No relevant request to Turkey to issue a NAVTEX to bind a marine area on behalf of the US Navy was the official response of the US Government after the remonstration of the Ambassador of the Republic of Cyprus to the United States, Leonidas Pantelides.
The response of the Republic of Cyprus was caused by a NAVTEX issued by Turkey, which was reported to have been issued for the US Navy ship. The region, which was bound, included parts of Sections 5 and 6 of the Cyprus Exclusive Economic Zone, was supposed to be used by a US warship to tow an underwater device.
The Foreign Ministry of Cyprus, according to IBNA information from a top source, has filed a remonstration to the US Ambassador to Nicosia, who said he was ignorant of the incident. Subsequently, the Ambassador of the Republic of Cyprus in the United States on Monday morning made remonstrations to the State Department, which resulted in the official reply that there was no request to Turkey for the issuing of NAVTEX 746/17.
However, the State Department has referred the issue to the Pentagon, saying to the Ambassador of the Republic of Cyprus that this is the body responsible for giving more details on the issue.
However, after the Nicosia moves, Turkey issued a new NAVTEX for the same area, this time stating that joint military exercises will be conducted by the Turkish and American Navy.
This confirms the Government's initial estimates that it is a joint exercise of the two countries, probably under the roof of NATO, which Turkey has attempted to exploit to create tension.
Sources of the Ministry of Foreign Affairs of the Republic of Cyprus contacted by IBNA estimated that the US would have contacted the Republic of Cyprus if it was a purely American exercise. The same sources estimate that Turkey tried to draw the US into such a process.
Similar incidents have occurred with the issuing of NOAM by the illegal airport in Tybu, for American exercises, which was subsequently corrected immediately. If such a NAVTEX had been issued it would have been extremely worrying, the sources said./IBNA