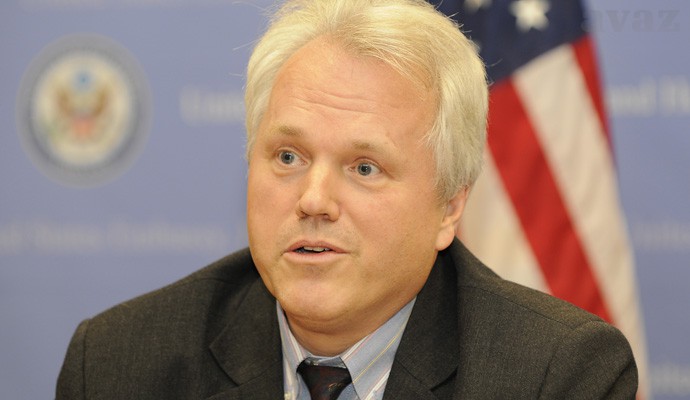 By Zenon Marković – Sarajevo
After the first phase in which it was needed to secure help immediately, we are at an onset of a second phase of reconstruction and recovery. It is my pleasure to announce that the United States of America intend to additionally donate 10 million US dollars for said recovery – stated Nicholas Hill, the USA Embassy in B&H Deputy Chief of Mission.
It was stated after a meeting of representatives of USAID and the Embassy of USA in B&H with the minister of finance and treasury Nikola Špirić and the governor of Central Bank of B&H Kemal Kozarić.
The main topic of the meeting was the recent country-wide flooding and the damage made by it. Hill stated that the program will be developed by USAID.
It is a program within which we will expend the funds for help. We will closely cooperate with our partners in the international community and the people from B&H, working on-field. These 10 million dollars of help are the addition to 2.5 million that have been already spent in the urgent phase of need to secure help. – It was explained by Hill.
What will be of crucial importance in using these funds is how the funds will be, as he accentuated, spent, and that means that it needs to be spent transparently and in cooperation with the municipalities.
As we conversed on the meeting with the governor of Central Bank of B&H and the minister of finance, the funds that will reach B&H in the next period will be of great lasting significance. Although, it will not be sufficient to meet all the needs of those stricken by this natural catastrophe. For this country to overcome this situation in which it has found itself because of the flooding it will be needed for the economic climate to improve in order to attract private and foreign investors – said Hill.