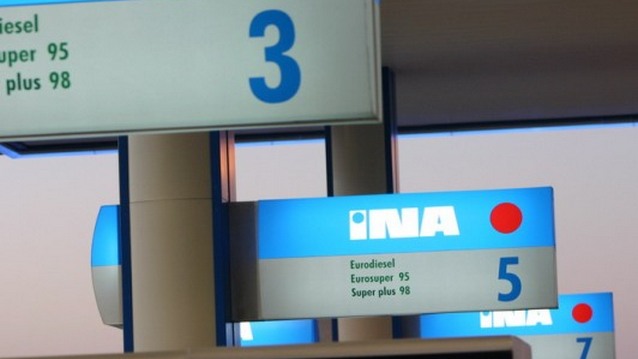 By Marija Avramovic – Zagreb
Six unions which are active in INA sent an open letter to Prime Minister Zoran Milanovic where they invited him to a protest rally on Monday at St. Mark's Square in Zagreb under the slogan 'Today INA, Croatia tomorrow'.
At the protest about 1500 members of INA unions again will stress the importance of protecting the company from the disastrous policies of its transformation into a subsidiary of MOL, so yesterday they called Milanovic to publicly and unequivocally speak his mind and support the preservation of more than 12,000 jobs in INA Group.
"From the Prime Minister we seek preventing shutdown of Sisak Refinery and its conversion into storage of petroleum products from Hungary. Milanovic also need to prevent the destruction of exploration and production, layoffs and separation of tasks from Ina", president of INAS union Maja Rilović said.
"Milanovic has to protect Croatian national interests, just like Hungarian Prime Minister Viktor Orban does for his country", she noted.
When she was asked whether the unions favor possibility that an American investor Gary Klesch buys MOL's shares in INA, Rilović replied that it was very difficult to say, but the important thing was to preserve INA as a vertically integrated oil companie.
Economy Minister Ivan Vrdoljak said that whoever wants to buy MOL's share in INA should discuss with the Croatian government on the development plan for INA, in order to lead business with that specific strategic partner and that everyone is welcome, including the American capital.
US agency Bloomberg on Wednesday announced that Klesch group, owned by American billionaire Gary Klesch, wanted to buy MOL's 49.1% stake in INA.
In September Gary Klesch said in an interview that he wanted to buy five or six refineries in Europe, but when Bloomberg's reporter asked about INA the other day, a spokeswoman for Klesch Group Stacie Bowers responded that she had no comment.