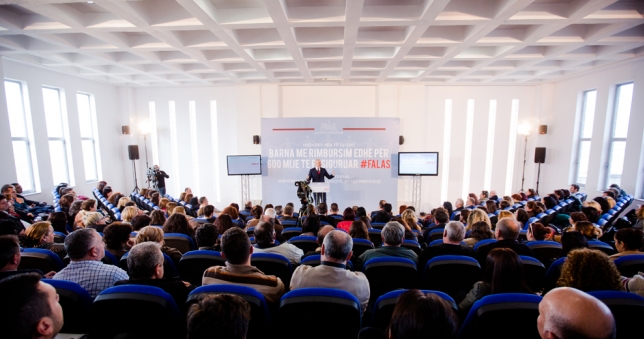 Prime Minister of Albania, Edi Rama continues to insist that healthcare has been a success story under his government. During a meeting held in Durres, he said that thanks to the reforms, Albanians today have free access in healthcare. "600 thousand uninsured Albanians will receive refundable medications. Citizens are becoming more and more equal in terms of access to healthcare. Now, the family GP is free of charge and service charges are symbolic", Mr. Rama said.
Responding to the attacks of the opposition, the PM said that "healthcare is the most prejudiced sector, as it affects human life, but one thing is sure: those who receive the service are more positive than those who have been so lucky not to go to hospital and see the change".
Mr. Rama announced that the application of the electronic prescription will start in Spring, thus ending to systematic corruption.
As far as public and private partnership is concerned, PM Rama said that the aim is to make investments in healthcare with the money of the private sector, which will then be paid by the state in installments. /balkaneu.com/