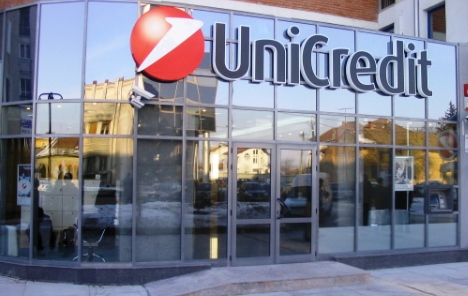 The Slovenian branch of Unicredit Bank said on Wednesday it had sold EUR 110m-worth of non-performing loans granted to Slovenian corporate and private individual customers.
The buyer is B2 Kapital, the Slovenian subsidiary of the Norwegian group B2 Holding, which specialises in the management of bad claims.
Unicredit Banka Slovenija said the sale is part of Unicredit Group's ongoing activities to sell non-core assets and strengthen its credit profile.
The impact will be reflected in the bank's fourth quarter 2016 balance sheet.
The biggest Italian banking group, which performed rather poorly in the summer stress tests of European banks, has announced it would sell non-performing loans to the tune of EUR 17.7bn gross. It also plans to reduce its workforce by 14,000 by the end of 2019.
The CEO of Unicredit Banka Slovenija Stefan Vavti has recently told the STA that the group's mid-term strategy would not affect operations in Slovenia./IBNA
Source: The Slovenia Times