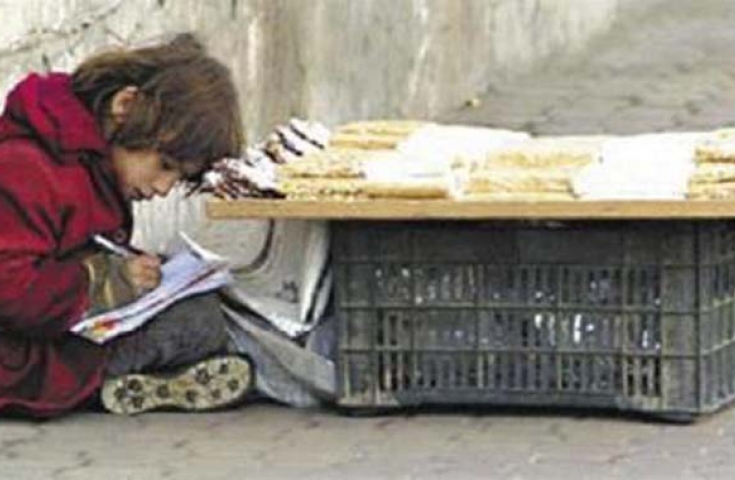 By Spiros Sideris – Nicosia
Extremely alarming are the figures in the Unicef report, which states that there has been a sharp increase in child poverty in Greece after 2008, while the average family income went back 14 years.
In particular, the percentage of children living in the poverty line increased by 17.5 percentile points from 23% to 40.5%.
According to Unicef's study, between 2008- 2012, the number of children living in poverty increased in 23 of the 41 richest countries.
Within four years, in the 23 rich countries, the income poverty among children has increased due to the crisis, with large variations from country to country, underlines the report of the Research Centre of the United Nations Fund for Children.
In southern European countries (Spain, Greece and Italy) as well as Croatia, the Baltic States and in other three countries affected by the recession (Ireland, Iceland and Luxembourg) were recorded the largest increase rates of child poverty in that period.
The total number of children living in poverty during the economic crisis exceeded by 2.6 million the number of children who managed to leave poverty from 2008 (6.6 million versus 4 million) notes Unicef.
Approximately 76.5 million children live in poverty in the 41 most prosperous countries.
Unicef ​​notes that the proportion of young people aged 15-24 who are not in education, training or employment has grown by about 30% in Croatia, Cyprus, Greece, Italy and Romania.
"The absence of a bold strategic response by the Member States could have a negative impact in the long term for societies' concludes Unicef, indicating for example the possibility of a slowdown in population growth as young people avoid starting a family due to the finance conditions.